A horrific DUI incident in San Diego may serve as a warning to drivers at risk of DUI in Los Angeles.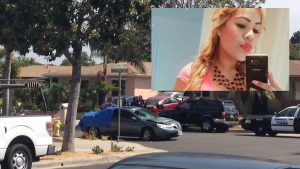 Esteysi Sanchez Izazaga, who goes by Stacy Sanchez, had apparently been drinking in two establishments before she headed for home on the morning of June 29th. Sanchez was allegedly speeding when her car left the road and hit a 69-year-old homeless man, Jack Ray Tenhulzen, who was walking on the sidewalk.
The impact was so great that it forced Tenhulzen through the windshield and severed his leg, which flew through the back window and landed on the trunk of Sanchez's car. Tenhulzen's body ended up in the passenger seat beside Sanchez.
But Sanchez continued to drive for another mile or so before parking the car and walking two blocks to her home. Witnesses called police to report the incident, and the officers went to Sanchez's home and arrested her after her live-in boyfriend also called them to report she was there.