Burbank DUI Sports News: Saints WR Joe Morgan Busted in Jefferson Parish
Joe Morgan, a wide receiver for the New Orleans Saints, was arrested recently for driving under the influence (not in Burbank) but in way out in Jefferson Parish, Louisiana.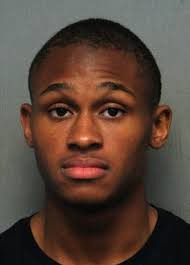 The 25-year-old had been driving without a license on Earhart Expressway. when his vehicle became disabled. A state trooper found Morgan asleep in his car, near Causeway Boulevard. The trooper woke up the football star and asked him to get out of the vehicle. Police said that Morgan appeared intoxicated: he swayed on his feet, smelled of alcohol, and had bloodshot eyes. As regular readers of our Burbank DUI blog know, those are the precise symptoms that indicate that someone's been driving under the influence in Burbank.
Other common symptoms include:
• Acting in an emotionally volatile manner;
• Telling contradictory stories;
• Failing field sobriety tests, like the stand on one leg test, the horizontal gaze test, the walk the line test, and the count backwards by 3s from a 100 test.
Police also use more "scientific" methods to determine whether you're drivingDUI in Burbank. But even blood tests and breathalyzer tests are not fool-proof. Errors, mis-calibrations, misinterpretations, and misreporting can throw off results substantially.
Getting back to Morgan's case…the trooper arrested him after finding that his blood alcohol concentration was 0.218%. That's 2.5 times the Burbank DUI legal limit (as defined by CVC 23152(b)). Morgan was booked at Gretna Jail and released later after making a $1,150 bond.
When public figures, like professional football players, break Burbank DUI laws, they are often excoriated in the news. That's understandable. Sports figures and celebrities are role models. When they break the law, it leaves a bad taste in the public's mouth. Of course, there's an incredibly diverse spectrum of DUI offenses, ranging from the obviously egregious and terrifying to the "innocent and just barely across the line."
What to Do about Your DUI Defense in Burbank
First of all, no matter what happened, you're entitled to a sound and fair defense. The team here at the Kraut Criminal & DUI Lawyers can help you effectively strategize to protect your rights and maximize your chances of a positive outcome. Attorney Kraut is by no means an apologist for DUI drivers. In fact, he worked for 14 years as a prosecutor, during which time he actively and passionately prosecuted crimes like DUI.
In fact, police officers often call on attorney Kraut at the Kraut Criminal & DUI Lawyers for help when their close family and friends need help with issues like Burbank DUI defense. Get in touch with the Kraut Criminal & DUI Lawyers today. We can help you understand your rights and advocate for a successful outcome in your case.

If you have been arrested for a DUI in Burbank or you are under investigation for driving under the influence in Southern California, please contact Burbank criminal defense attorney Michael Kraut for 24/7 assistance by phone at (818) 563-9810 or toll free at (888) 334-6344 or online. We're located at 2600 West Olive Avenue, 5th Floor, Burbank, California 91505.