Ironic Burbank DUI Stories: Woman Celebrates End of DUI Restrictions By Getting Arrested for, Wait for It…
Getting arrested for driving under the influence in Burbank is a monstrously embarrassing and challenging experience.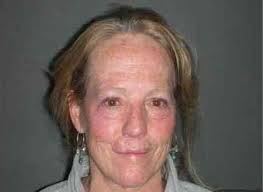 You probably don't want to think about the assortment of punishments that prosecutors can seek, such as extensive jail time, weeks of compulsory alcohol school, mandatory IID installation in your car, fines and fees, intensely restrictive probation terms, and, of course, the suspension of your California drivers license for a year. And that's just if you committed a minor crime — one that did not involve injuries, other charges, or a past criminal history!
You can obviously understand why someone would want to celebrate the lifting of such restrictions – the finalizing of a Burbank DUI case. Unfortunately, some people take such celebrations too far.
The results can be quite ironic.
Consider, for instance, what happened to Riverside Illinois resident Erin James, a 58-year-old woman on the verge of getting her driver license back — a court suspended it back for a 2012 DUI. But James got ahead of herself, according to CBS Chicago. Riverside police pulled her over for speeding at around 2 a.m., the night of the end of her suspension. The officer suspected that she was DUI, and he put her through the paces of field sobriety test. She failed and later tested to have a BAC of 0.15%. (For those of you keeping score, that's nearly twice the Burbank DUI limit of 0.08%.)
The bad news did not end there, for James.
After checking her driver's license, police found that it was suspended in 2012. James also did not have a mandated interlock ignition device (IID) in her car, which was supposed to stop her from driving while under the influence.
Police handcuffed and arrested the woman and hit her with the charge of felony aggravated driving under the influence of alcohol. A very serious charge. As you probably already know, a felony can be punished with a jail sentence in excess of a year. Convicted felons permanently lose many rights that most people take for granted, such as the right to vote in elections. Plus convicted felons often struggle to get loans, secure housing, find employment, et cetera.
Depending on the nature of your Burbank DUI charge, you, too, may face a felony, particularly if you hurt someone else while behind the wheel. The California Vehicle Code has actually a special section just for injury DUIs – 23153(a) and 23153(b). This CVC section is very similar to 23152 (the standard DUI misdemeanor), except that it elevates what would normally be misdemeanors to felonies.
Whether your Burbank DUI arrest was "ironic" or not, or "newsworthy" or not, you have a lot of work to do, legally speaking and otherwise. You want to forge an effective, appropriate, responsible Burbank DUI defense, but you're not sure exactly how to start the process.
Get in touch with the reputable, results-focused team here at Burbank's Kraut Law Group. Mr. Kraut is an ex-prosecutor who has a long, successful track record of helping defendants like you meet their charges effectively and smartly.

If you have been arrested for a DUI in Burbank or you are under investigation for driving under the influence in Southern California, please contact Los Angeles criminal defense attorney Michael Kraut for 24/7 assistance by phone at (323) 464-6453 or toll free at (888) 334-6344 or online.