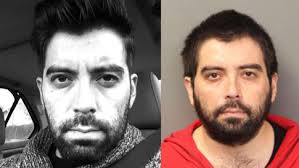 Among the most severe Los Angeles DUI offenses are those causing injury to passengers or other drivers. As a San Diego man recently discovered, the consequences of a DUI-related crash can last for several years – or a lifetime.
On September 19, a judge sentenced Daniel Castro to nine years and eight months in prison for a felony DUI that led to the serious injury of another driver. The third conviction for Castro came after he jumped bail, escaping to Ensenada, Mexico.
The accident occurred on May 22, 2013, when an intoxicated Castro drove the wrong way down Interstate 5, crashing head-on into 29-year-old Jessica Creed's Ford Fusion. Creed sustained extensive injuries, including a severed arm, broken pelvis, shattered facial bones, and fractured vertebrae.
According to the judge, Castro failed to show remorse, character, or courage during the court case. As a result, he earned the maximum sentence allowable under California law.
How Authorities Punish Repeat DUI Offenders and DUI with Injury
When individuals receive multiple concurrent DUI convictions or injure others, the consequences increase significantly. For repeat DUIs, these can include:
•    Increased jail time. From 48 hours for a first-time offense to 3 years for a fourth or subsequent offense, continued DUIs often lead to more time behind bars.
•    Driver's license suspension. Each DUI conviction leads to an additional year during which the individual can lose his or her license.
•    Fines. The amount a person must pay in fines and court fees can increase with each subsequent conviction.
When a DUI includes an injury to another driver or passenger, the related charge automatically becomes a felony, per California Vehicle Code 23153. These charges generally lead to more prison time, forced restitution for victims, job loss, and other life-altering repercussions.
If a pending DUI case with repeat offenses or injuries threatens to destroy your life, contact a qualified Los Angeles DUI attorney at the Kraut Criminal & DUI Lawyers today to set up a free consultation.