DUI Driver Hits Pedestrian, Keeps Traveling With Body
A horrific DUI incident in San Diego may serve as a warning to drivers at risk of DUI in Los Angeles.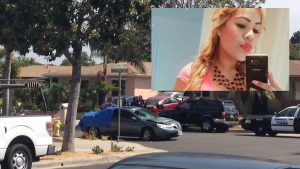 Esteysi Sanchez Izazaga, who goes by Stacy Sanchez, had apparently been drinking in two establishments before she headed for home on the morning of June 29th. Sanchez was allegedly speeding when her car left the road and hit a 69-year-old homeless man, Jack Ray Tenhulzen, who was walking on the sidewalk.
The impact was so great that it forced Tenhulzen through the windshield and severed his leg, which flew through the back window and landed on the trunk of Sanchez's car. Tenhulzen's body ended up in the passenger seat beside Sanchez.
But Sanchez continued to drive for another mile or so before parking the car and walking two blocks to her home. Witnesses called police to report the incident, and the officers went to Sanchez's home and arrested her after her live-in boyfriend also called them to report she was there.
Police didn't have the opportunity to give Sanchez a blood alcohol test until two hours after she hit Tenhulzen. Even after that time had elapsed, Sanchez's BAC measured 0.18, more than twice the legal limit. The charges against Sanchez now include felony DUI, felony hit-and-run and vehicular manslaughter. A judge ordered her held on $1.5 million bail, but even if she makes bail, however, she won't be free to go home. News reports say that immigration officials may take custody, suggesting that Sanchez is in the U.S. illegally.
California's Penal Code 191.5 calls for four to 10 years in prison for gross vehicular manslaughter while intoxicated. If Sanchez has two or more prior DUI convictions, she could be looking at 15 years to life in prison.
Attorney Michael Kraut of the Kraut Law Group has been an effective Los Angeles DUI defense attorney for nearly two decades; he and his team can help you identify an appropriate strategy.