DUI Driver Kills Cyclist, Causes Two More Crashes
Motorists involved in a Los Angeles DUI accident sometimes cause property damage and (fortunately, more rarely) death or injury to themselves or someone else. But very few of them are involved in three incidents–one deadly–in the same day.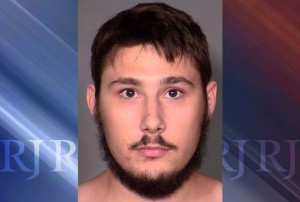 A Las Vegas driver who reportedly caused three accidents on Thursday, June 11th–one when he was apparently sober, two when he was allegedly DUI–was sitting in jail without bail a day later. But his incarceration came too late for a 67-year old cyclist, who lost his life when their paths crossed.
The Nevada Highway Patrol's first contact with Zoltan Istvan Pentek, 22, came around 10 p.m. on Thursday night, when police say he was involved in a crash on Interstate 15. The responding officers later said that Pentek filled out an incident report and showed no signs of impairment, according to the Las Vegas Review-Journal.
About an hour and a half later, at 11:40 p.m., Pentek hit 67-year-old Larry Martinez, who was riding his bike near the intersection of Charleston Boulevard and Mojave Road. Martinez had been wearing a reflective vest when Pentek slammed into him from behind, causing fatal injuries.
Pentek didn't stop, but fled the scene, per the Review-Journal, leaving behind a piece of trim from his dark green, 1999 Honda Civic. Just 10 minutes later, he allegedly caused another crash at an intersection not far from the fatality scene. The police picked him up shortly after this accident. After matching the trim left at the earlier incident to his car, they eventually charged him with DUI involving death and leaving the scene of an accident involving death.
What should you do if you or someone you love faces a serious DUI count? Will you go to jail? Will you lose your license? Call Los Angeles DUI defense lawyer Michael Kraut immediately to understand your options and craft a strategic response.
If you've been arrested for driving under the influence in Los Angeles, contact former-prosecutor Michael Kraut for assistance at (323) 464-6453 or online. Our team is located at 6255 Sunset Boulevard, Suite 1520, Los Angeles, California 90028.