Driving Under the Influence of Marijuana in Long Beach: How NOT Do It
If you or someone you love was recently arrested for driving under the influence of marijuana in Long Beach or elsewhere in the Southland, odds are, you probably feel embarrassed — especially if you made certain decisions that, in retrospect, were careless or even stupid.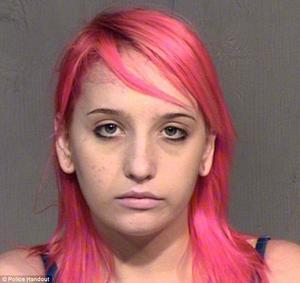 Take some comfort in that your arrest was (probably) less ignominious than the arrest of 19-year old Catalina Clauser. She was arrested in Phoenix last week for driving under the influence of marijuana – with her baby on the roof of her car!
Yikes.
Here's how it went down.
The legal shenanigans began early. Early in the evening, Clauser's boyfriend was busted for driving under the influence – with the baby in her Ford Focus. Apparently upset about what happened, the 19-year old drove to the home of a friend and smoked a significant amount of marijuana – up to two bowls' worth.
According to reports, Clauser left the party at around midnight and drove home. At around 1'o clock in the morning, local police got a call: a baby had been found in the middle of the road, and his car seat.
Fortunately, the baby was "perfectly okay" – according to later hospital reports. The police initially suspected that the child had been thrown out of a car in an accident, given the shoddy, damaged state of the car seat. Only after an investigation did police realize what actually happened (probably): in her marijuana induced state, Clauser apparently left the car seat on the roof of the car. Once she took off, unsurprisingly, the unsecured car seat fell off the car and into the middle of the road. Clauser was later arrested for child abuse and aggravated DUI. Her child is now in the care of Child Protective Services.
All told, not exactly the best of nights for that child or for anyone involved, really. It's actually a miracle the baby was not seriously harmed given everything that happened.
Whether or not your Long Beach DUI or marijuana DUI situation was as operatic as Clauser's arrest, you likely face huge obstacles and surprises.
You're probably feeling scared, unsure, confused, and overwhelmed by the potential legal mess you might be in. Even if you didn't hurt anyone — and even if this was your first time arrested for driving under the influence of marijuana in Los Angeles — you could face massive fines and court costs, points on your license, huge insurance headaches, a driver license suspension, mandatory alcohol ed classes (inconveniently timed, no doubt) and of course prison time.
Talk to a respected and experienced Los Angeles marijuana DUI defense attorney at Long Beach's Kraut Law Group (444 West Ocean, Suite 800 Long Beach, California 90802 Phone: (562) 531-7454 ) immediately regarding your legal options. Attorney Kraut is a widely respected lawyer who has served in both prosecutorial and defense capacities – this special vantage gives him a competitive advantage that he can put to work for you.

If you have been arrested for a DUI in Long Beach or you are under investigation for driving under the influence in Southern California, please contact Los Angeles criminal defense attorney Michael Kraut for 24/7 assistance by phone at (323) 464-6453 or toll free at (888) 334-6344 or online.