Alabama Man Loses Leg after Accident Involving Driver Charged with DUI
Drivers charged with a Los Angeles DUI could face more than just legal penalties. As this story from Alabama shows, they might have to live with the fact that they've ruined somebody else's life.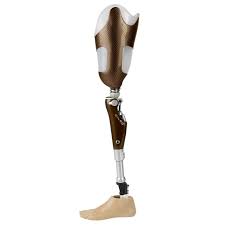 In Birmingham, Alabama, a 26-year-old woman on the way home from a wedding hit construction worker Bobby Joe Smith, who was working on a nighttime project for his company. Amanda Brown pinned Smith between a bulldozer and the bumper of her GMC Yukon. The accident severed one of Smith's legs, left the other hanging by the skin and caused severe internal injuries to his colon and spleen. Fortunately, his co-workers had enough presence of mind to use their belts for tourniquets and to apply duct tape to stop the bleeding.
Smith and his co-workers had been in a well-lit area marked off by cones when the accident occurred. The crew prevented Brown from driving away in her vehicle after the accident, but she then fled on foot to her nearby apartment. Police eventually charged her with leaving the scene of an accident with injuries and first-degree assault, which includes DUI.
Smith ended up losing his right leg below the knee, and he may lose the other as well. Brown faces penalties for getting behind the wheel while allegedly intoxicated, and she will have to live with the knowledge that she's taken away another person's ability to walk and to make a living.
Brown could face pretty severe legal consequences if she lived in Los Angeles and prosecutors convicted her of causing an injury while driving with a blood alcohol content of .08% or higher. Per California Vehicle Code 23153, that action raises ta DUI charge to a felony. Even a first-time offender could be looking at prison time, high fines and the need to make restitution payments to the victim.
Do you or a family member need insight from a qualified Los Angeles DUI attorney? Contact Michael Kraut of the Kraut Criminal & DUI Lawyers to set up your free consultation.
Have you been stopped for DUI in Los Angeles, contact attorney Michael Kraut at (323) 464-6453 or online. Our team is located at 6255 Sunset Boulevard, Suite 1520, Los Angeles, California 90028.