Terrifying Highway Encounter: Unlicensed DUI Teen Leads Police on High Speed Chase
A growing number of drivers charged with DUI in Los Angeles and throughout California have been accused of operating under the influence of some drug other than alcohol. In one recent case in Los Banos, California, police arrested a young driver and charged him with operating under the influence of marijuana.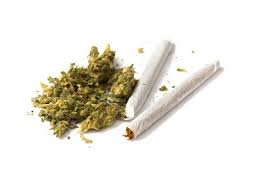 On Friday, May 28th, Los Banos police officers investigating a crash on Dove Street at Highway 165 called on the California Highway Patrol for assistance. According to the Merced Sun Star, a Los Banos officer had pulled over a 1998 Ford Windstar after he saw it swerving on the road. The driver did pull over and opened the sliding door of the vehicle, but then took off at high speed. The officer, who said the vehicle smelled strongly of pot, pursued the vehicle for a short distance, but it drove into an irrigation ditch and hit a dirt embankment.
The driver turned out to be a 16-year-old boy who didn't even have a license. He had a van full of friends: four 15-year olds, another 16-year-old and one 18-year old. Fortunately, none suffered serious injuries. Two of the passengers are current members of Pacheco High's football team, and two are three are former members of the team.
The unnamed driver now faces charges that include driving under the influence of marijuana, driving without a license and evading police.
Even if the young driver had a license, he would not have kept it for long if convicted of DUI. California has a zero tolerance for underage DUI drivers; Vehicle Code 23136 calls for a one-year license suspension if the driver has a blood alcohol content of just .01 percent. With a BAC of .05 or greater, VC 23140 kicks in. That calls for a one-year license suspension, a fine of up to $100 and more time in the classroom—in DUI school.
To develop an effective, evidence-based defense to your Los Angeles DUI charges, call Harvard Law School educated attorney Michael Kraut of the Kraut Criminal & DUI Lawyers today for a free consultation.