Southern California DUI Blogosphere Lights Up As Son of Recently Deceased "Deadliest Catch" Captain Gets Arrested For DUI in Seattle
Online blogs and websites that cover celebrity Los Angeles DUI news have been fiercely debating the arrest of Jake Harris, the 24-year-old son of the late Captain Phil Harris, a fish boat captain who appeared on multiple seasons of Discovery Channel's "Deadliest Catch."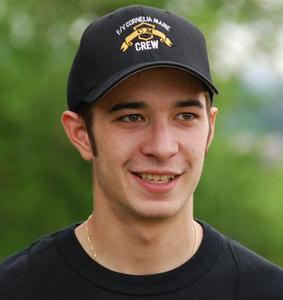 According to Washington State Troopers, Harris had been driving on a suspended license and had gotten involved in a hit and run accident prior to his arrest. After a motorist reported an out-of-control driver on interstate 5, the police ID'd Harris' vehicle and, using aerial assistance, pulled him over. Harris was arrested at the scene and charged with hit and run as well as a DUI.
Fortunately, no one was reportedly injured in the earlier hit and run accident, and Harris himself seems to have escaped uninjured as well, although he remains behind bars as of the publishing of this blog post. Harris' situation does raise some interesting issues, however.
For instance, what would happen if someone drove DUI in Pasadena on the 5 Freeway and got involved in a hit and run accident that actually hurt someone else?
If you commit a hit and run DUI in Pasadena, you might be charged by prosecutors for violating California Vehicle Code Sections 23153(a) and/or 23153(b). These state laws stipulate that anyone who injures another person in a DUI crash can have his charge raised from a simple misdemeanor to a felony, which is a much more serious charge. If your BAC level is above 0.08%, and you hurt another person in a DUI crash (hit and run or not), your punishments can include forced restitution to the injured victim and/or victim's family, a lengthy prison sentence, severe fines and court costs, hiked up insurance rates, strict probation terms, mandatory installation of an interlock ignition device, and so forth.
Obviously, defendants would like to avoid (or at the very least plead down) these charges. But without a sophisticated and experienced attorney who understands how prosecutors charge people for driving under the influence in Pasadena, you could run into serious trouble — even if exonerating facts are on your side.
Explore Your Options

The Kraut Criminal & DUI Lawyers in Los Angeles can provide a free and confidential consultation regarding your Los Angeles DUI hit and run case. Michael Kraut, our lead counsel, served for 14 years as a senior Deputy District Attorney for Los Angeles. He is Harvard Law School trained as well, and he has demonstrated many successes — both negotiating with prosecutors and advocating for his clients at trial.
If you have been arrested for a DUI in Pasadena or you are under investigation for driving under the influence in Southern California, please contact Los Angeles criminal defense attorney Michael Kraut for 24/7 assistance by phone at (323) 464-6453 or toll free at (888) 334-6344 or online.