Many Repeat DUI Offenders Never Seem To Learn
For some people, one charge of DUI in Los Angeles is enough to make them resolve they will never again drive under the influence. They never want to go through the humiliating experience of arrest, a bond hearing and a court trial again. There are others, however, who never seem to get the message no matter how many times they go to court, pay fines or spend time in jail.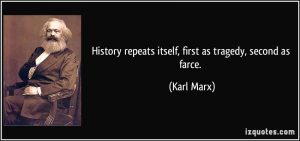 KDVR in Denver reports on one Colorado man who has somehow escaped jail time despite the fact that he's had seven DUI arrests and five convictions. Albert Torres' most recent DUI arrest came last November, when he ran a red light and nearly hit a police car. In July, a judge accepted the 45-year-old's plea deal, which will require him to serve a year on work release and three years' probation.

Deputy District Attorney Sarah Domke defended the decision, saying that Torres had not caused an accident nor did he have any prior felony convictions. But if authorities had been able to charge and convict Torres under Colorado's new law, he would have had at least two felonies on his record. The law automatically makes a fourth DUI conviction a felony, and Torres would be facing anywhere from 60 days to one year in county jail.
Legislators passed the 2015 law to toughen DUI penalties in the state. Up until it passed, there was no provision for felony charges for multiple DUI convictions.
The Jefferson County District Attorney, Pete Weir, admitted that his deputy could have asked for jail time in Torres case,and said he disagreed with Domke's decision not to take that step.
California law does have a law making a fourth DUI a felony offense. Vehicle Code 23152 calls for drivers convicted of a DUI felony to spend anywhere from 16 months to four years in prison, pay up to $1,00 in fines, and lose their drivers' licenses for four years.
Do you or a family member need insight from a qualified Los Angeles DUI attorney? Contact Michael Kraut of the Kraut Law Group to set up your free consultation.