California: Good State to Get a DUI?
While it's probably little consolation to someone convicted of a DUI in Los Angeles, California is apparently far down on the list when it comes to states with the strictest DUI enforcement.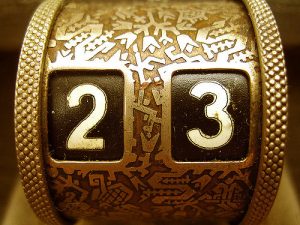 WalletHub, a personal finance website, looked at several factors in each state's DUI laws to identify the strictest and most lenient states for DUI offenses. The factors included minimum jail times for convictions, minimum fines and the look-back period for previous DUIs.
WalletHub identified Arizona as the toughest state when it came to criminal penalties for DUI. The other states rounding out the top 10 included Georgia, Alaska, Oklahoma, Nebraska, Kansas, Texas, Connecticut, West Virginia and Utah. Maryland was the most lenient state; others (in ascending order) included Mississippi, Maine, Arkansas (tied), Pennsylvania, Wisconsin, New Jersey, North Dakota, South Dakota and Michigan.
California ranked right in the middle at number 23 on the list.
Wallet Hub also ranked states on their efforts to prevent DUIs. Those factors included when the state requires an ignition interlock device and how long it must remain on the vehicle; whether or not there is an administrative license suspension when authorities arrest a driver for DUI; whether the state requires alcohol abuse assessment or treatment; whether the state impounds the vehicle after a DUI arrest; and whether or not it uses sobriety checkpoints.
California fared even worse on this list, coming in at number 34. The top three spots in DUI prevention belong to Arkansas, Arizona and Florida; the bottom three were North Dakota, the District of Columbia and South Dakota.
Other interesting tidbits from WalletHub's DUI study:
•    92 percent of states require offenders to equip their vehicles with ignition interlock devices after a DUI.
•    The average fine for a first DUI ($347) is higher than the Uber fare from Washington DC to New York City (up to $342).
•    In five states, DUI offenses remain on your criminal record for your entire life.
As a frequent contributor to respected media, like The New York Times, The Los Angeles Times and Good Morning America, Los Angeles DUI attorney Michael Kraut of the Kraut Law Group understands what it takes to build successful defenses in complex DUI cases. Contact him and his team today to schedule a consultation.