Beverly Hills DUI Sports News Update – Todd Helton of the Colorado Rockies Pleads Guilty to DUI charges
Time for your Beverly Hills DUI celebrity arrest fix…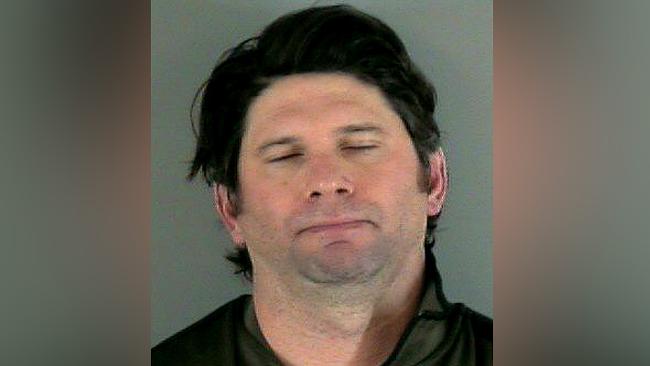 Back in February, Rockies star Todd Helton whacked into a curve with his black Ford F-150 truck. Witnesses called police to report the likely-DUI driver.
In early May, Helton wound up in court and pled guilty to DUI charges stemming from that night. He told the judge: "I am very regretful to be here… I've taken many steps to prevent this from happening again." The judge gave the major leaguer a minor league sentence: 24 hours of community service, a year probation, $1224 in fees, and a fine of $400.
Here's how the events of Helton's arrest unfolded, according to reports.
A witness saw Helton's Ford weaving all over the road and called police at around 2 a.m. While officers were on their way, Helton hit a median and stopped at a Conoco Gas Station on the corner of Colorado Boulevard and 128th avenue. When police arrived to a strange sight: the truck was idling, empty, with the driver's door open.
The baseball great soon emerged from the gas station with chewing tobacco and Lotto tickets… and dressed in camouflage. Officer Ty Deichert described the scene: "I could immediately smell a strong odor of an unknown alcoholic beverage coming from this person, and he was unsteady on his feet. The male's eyes were also bloodshot and watery…I asked the male where he was coming from, and he stated something about getting his truck washed."
Helton later tested to have a BAC of 0.12% – that's 1.5 times the Beverly Hills DUI limit of 0.08%, per California vehicle Code Section 23152.
Was Your Beverly Hills DUI Arrest One of the Most Embarrassing Moments of Your Life?
That Helton was dressed in camouflage seems absurd. The detail humanizes him, but it was probably a hugely embarrassing moment. When you're a celebrity, you need to protect your brand. That logic applies to all of us, in a sense. You want to be seen in a certain light by your colleagues, by your family, by your friends, by society. When you got arrested for Beverly Hills DUI, odds are that you were "at your worst" — or at least close to that.
To deal with this complex issue strategically, get in touch with a Beverly Hills DUI attorney at the Kraut Law Group. Attorney Kraut is an ex-prosecutor, who spent over 14 years at the service of the city, putting criminal defendants behind bars. He's also roundly liked and respected in the local legal community.

If you have been arrested for a DUI in Beverly Hills or you are under investigation for driving under the influence in Southern California, please contact Los Angeles criminal defense attorney Michael Kraut for 24/7 assistance by phone at (323) 464-6453 or toll free at (888) 334-6344 or online.