Charges Dismissed, Accused DUI Driver Sues Prosecutors
It's rare for drivers to file suit when prosecutors or a judge dismiss a charge of DUI in Los Angeles. In Bozeman, Montana, however, a man once charged with felony vehicular homicide in his wife's death is seeking his day in court.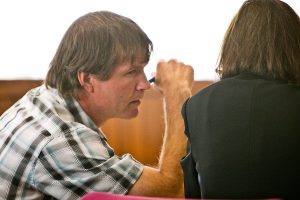 According to the Bozeman Daily Chronicle, prosecutors had accused Michael Soule of killing his wife, Jennifer Soule, in a January 2012 crash. They alleged that he had been driving his truck up to 103 miles per hour on I-90 and that his blood alcohol content was 0.231. The charges also stated that Soule had marijuana and cocaine in his system.
In 2013, before the case came to trial, Soule took a plea agreement that allowed him to avoid jail time. But Gallatin County District Court Judge Mike Salvagni refused to accept the plea, and Soule withdrew his agreement. When the case came before Judge Salvagni, he dismissed the charges, saying that Montana Highway Patrol troopers had failed to preserve evidence; they had performed a warrantless search of Michael Soule's hospital room; and they had taken photos of his injuries without permission from his family or the hospital. He also noted that the Montana state crime lab's official BAC test showed that Soule's BAC measured 0.07, which is under the legal limit. While a urine screening at the hospital turned up positive for marijuana and cocaine, the state police never did a blood alcohol test to confirm those findings.
Now Soule is suing the Montana Highway Patrol (and several state troopers personally) as well as prosecuting attorneys for negligence, malicious prosecution, violation of constitutional rights and intentional and negligent infliction of emotional distress. He said he had lost his liquor store business, suffered damage to his reputation and incurred substantial attorney's fees in defending himself. Soule is asking for unspecified damages.
Taking a plea bargain isn't unusual for first-time DUI offenders. Prosecutors may be willing to reduce charges to a dry reckless charge (covered under Vehicle Code 23103). By taking a plea, you may be able to escape some of the harsher penalties associated with a DUI; you could keep your license, pay lower fines and get a shorter period of probation. You might even be able to avoid going to DUI driving school.
Locating a seasoned and qualified Los Angeles DUI defense lawyer is a critical part of the process of reclaiming your life, your time and your peace of mind. Call ex-prosecutor Michael Kraut for a free consultation right now.