Crusader for Tougher DUI Laws Faces DUI Charges
Most people charged with DUI in Los Angeles never intended to break the laws against driving while intoxicated. But one drink too many can cloud their judgment, and they get behind the wheel not understanding that they really shouldn't be driving.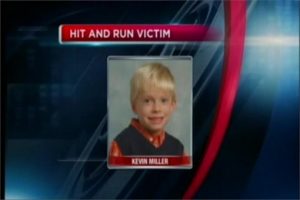 Dr. Stephen Miller of Plymouth Township, Pennsylvania, may not have realized his condition when he got behind the wheel of the family vehicle one evening in June. But he should have been more attuned to the dangers of DUI than most people. Miller lost his five-year-old son Kevin in 2012 when a DUI driver stuck the child as the family was crossing a road. Instead of stopping to assist, the driver fled the scene.
After Miller learned that the driver could spend only a year in jail for his crime, he and his wife spent the next two years advocating for stronger penalties for those who flee the scene of fatal accidents. In 2014, the state legislature passed "Kevin's Law," raising the minimum penalty for that crime to three years. The Millers and their extended family were present to witness Pennsylvania Governor Tom Corbett signing the bill in June 2014.
Fast forward two years to the night of June 12, 2016. Miller, his wife and their two children were traveling south on U.S. Route 11 after 9 p.m. when police stopped his vehicle for driving without headlights or taillights. After questioning Miller, they took him into custody on suspicion of DUI, charging him formally the next day. He now faces two counts of DUI and two counts of child endangerment for putting his children at risk.
If Miller were a first-time DUI offender in California, it's unlikely that he'd spend time in jail. The California Vehicle Code allows for probation of three to five years for first-time offenders, although they also face fines of up to $2,000.
If you need to develop a sound, systematic defense to a Los Angeles DUI charge, call experienced Los Angeles DUI defense lawyer, Michael Kraut, of the Kraut Law Group.