Warrant Slapped on Warrant Singer for Skipping Out on Los Angeles DUI Hearings
As this blog reported, last June 17th, Jani Lane of the 80's rock band Warrant was arrested for driving under the influence in Los Angeles. The "Cherry Pie" singer is back on the headlines once again after failing to show up for two hearings pertaining to his Los Angeles DUI probation.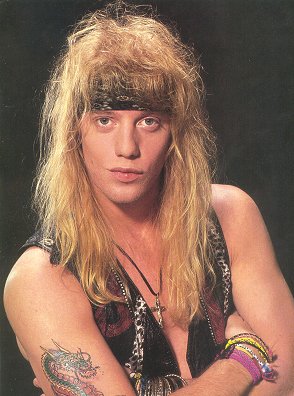 The 46-year old singer pled no contest to his misdemeanor L.A. DUI charge and got a relatively light sentence that included three months of alcohol school, one month of community service, and three months of probation. He was due in court on February 23rd, 2010, but he didn't show up. The judge rescheduled his appearance for February 24th, but Lane again failed to show. According to the website TMZ.com, Lane's lawyer said that the singer is in the hospital for unknown reasons, and that he will not show up in court until next week.
The judge in Lane's case has actually issued a warrant for the lead singer of the band Warrant – an irony not lost on Lane's fans and snarky commentators in the media and blogosphere.
Lane's DUI in Burbank accident occurred at the corner of Topanga and Ventura Boulevards. At the time, he got out of jail by posing a $30,000 bail. The minor traffic accident did not result in any serious injuries to any parties, fortunately.
But what if it had?
Two key sections of California Vehicle Code stipulate punishments for individuals who injure others while driving under the influence in Burbank or elsewhere in California. These sections are 23153(a) and 23153(b).
23153(a)
This section says that if you drive DUI and cause an accident that leads to someone being injured, this will elevate an ordinary misdemeanor DUI charge to a felony DUI charge, assuming that the injury was directly or indirectly caused by the DUI driver's use of drugs and/or alcohol.
23153(b)
This section says something quite similar. It says that if you operate a motor vehicle with a blood alcohol concentration (BAC) exceeding the state's legal limit of 0.08%, and then you hit someone and cause an injury or otherwise violate the law and cause an injury, this can be charged as a felony. 23153(b) also lays out the punishments that can be imposed, which range from jail time to forced restitution to a victim (and/or the victim's family) to steep fines and court costs.
What should you do if you or a family member has been charged with driving under the influence in Burbank or elsewhere in Southern California?
A good attorney can be immeasurably helpful. Without excellent legal representation, you could wind up with much steeper penalties than you might otherwise.

One high caliber attorney is Michael Kraut, a Harvard Law School educated lawyer who served for 14 years as a Senior Deputy District Attorney for Los Angeles prior to becoming a criminal defense lawyer. Attorney Kraut now runs the Kraut Criminal & DUI Lawyers. He has earned plaudits from legal peers, and he has excellent credentials as well as great track record at trial.
If you have been arrested for a DUI in Burbank or you are under investigation for driving under the influence in Southern California, please contact Los Angeles criminal defense attorney Michael Kraut for 24/7 assistance by phone at (323) 464-6453 or toll free at (888) 334-6344 or online.