Southern California DUI NewsFlash — Anti-gay lawmaker busted for driving under the influence after speeding away from a gay bar in Sacramento!
A Southern California DUI arrest has the national media buzzing with its political implications. Early last Wednesday morning in Sacramento, State Senator Roy Ashburn from Bakersfield (R), was pulled over by the California Highway Patrol for driving erratically. Unidentified sources reported that the Senator had been partying at a local gay hotspot called Faces, and he had a male companion with him in his car. Ashburn has been a vociferous opponent of gay rights in California. For instance, he pushed hard for California's Proposition 8, which passed in 2008, banning gay marriages in the state.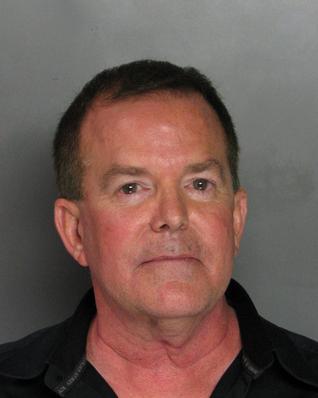 It is uncertain whether the 55-year-old Senator's male companion (who was with him at the time of the arrest) was in any way linked with the Senator romantically.
Following his DUI arrest, Ashburn issued the following statement: "I am deeply sorry for my actions and offer no excuse for my poor judgment. I accept complete responsibility for my conduct and I am prepared to accept the consequences for what I did."
Ashburn faces a primary challenge from another Republican for re-election to State Senate. According to various news reports, Ashburn has been charged with driving under the influence in Southern California as well as driving with a BAC above the state's legal limit of 0.08%.
The News in Depth
Whether you are stopped for driving under the influence in Long Beach, Pasadena, Bakersfield, or Sacramento, two applicable laws are California Vehicle Code Sections 23152(a) and 23152(b).
The first section, 23152(a), defines what it means to be under the influence and talks about what might happen to you if you get convicted of the crime. The law stipulates that you could:
o lose your California drivers license
o be forced to pay restitution, court costs and other fees
o be jailed for a period of time
o receive points on your DMV record
California Vehicle Code Section 23152(b) stipulates that if you drive with a blood alcohol concentration of 0.08% or higher, this constitutes DUI, and you could receive the same punishments stipulated in Section 23152(a). In the case of Senator Roy Ashburn, from the news reports, it sounds like both of these Vehicle Code Sections might be applicable.
So what should you do if you have been arrested for DUI in Long Beach, Burbank, Beverly Hills, Sacramento, or elsewhere in the state?
Most defendants should connect with a credentialed, highly regarded Southern California DUI defense attorney ASAP.

One top choice is Attorney Michael Kraut of the Kraut Criminal & DUI Lawyers. Attorney Kraut stands out from the pack not only for his exceptional record at trial and his command of Southern California DUI law, but also because he attended Harvard Law School and worked for nearly a decade and a half as a state prosecutor – prosecuting DUI cases and other criminal cases. Since he has served as both a prosecutor and a defense attorney, Attorney Kraut has a more substantial understanding of how the DUI defense process works than many other attorneys do.
If you have been arrested for a DUI in Long Beach or you are under investigation for driving under the influence in Southern California, please contact Los Angeles criminal defense attorney Michael Kraut for 24/7 assistance by phone at (323) 464-6453 or toll free at (888) 334-6344 or online.