Would someone arrested for a DUI in Los Angeles be less likely to offend again if he/she had to go to the morgue to see someone killed by a DUI driver?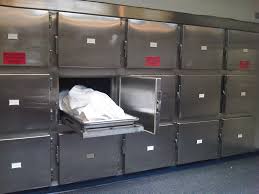 In an article that appeared in Slade Magazine's April 2016 issue, writer Hannah Waters reported on a program in Orange County, California, that allows a judge to order a DUI offender to visit the morgue. The program, which started in the late 1980s, reports that fewer than two percent of the drivers who participate face DUI charges again within 18 months. The National Highway Safety Administration, on the other hand, estimates that the national recidivism rate for DUI offenses is about 30 percent.
Waters spoke to a forensic psychologist about the program, who said that such programs could help offenders understand that they have caused (or could have caused) real harm. Seeing a DUI victim in the morgue could also help an offender empathize with the victim, so they remember the possible consequences the next time he or she considers driving after drinking.