Sad, Ironic Southern California DUI Fatality: Driver with History of DUI Killed by DUI Driver
Thirty eight-year-old Haitham Gamal died on April 29th in a Southern California DUI accident, according to the Orange County register. Gamal had literally just pled guilty to a 2013 DUI charge at the Orange County Superior Court the previous day. He was "on the road to recovery," according to his attorney. "He was doing the right, and somebody hit him that had been drinking."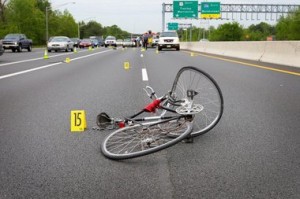 Authorities say that a 19-year-old man in an Acura hit Gamal and flipped him over. Both the 19-year-old driver and his 18-year-old passenger went to the hospital with injuries.
Gamal had been sentenced to 45 days behind bars as well as 5 years of probation the day before he was killed. The court allowed him to wait at home for a few months before he served his time. Gamal pled guilty to three DUIs – one in 2005, one in 2009 and one in 2013. He also pled guilty to a 2012 charge of misdemeanor public intoxication.
Sadly, he leaves behind young children and a wife. The tragic irony that a DUI driver took his life has not been lost on the popular press. But what you can learn from this awful news, if you or someone you love was recently arrested for driving under the influence in Los Angeles?
First off, appreciate that recovering from a DUI charge is no small task; it's neither simple, nor easy to get effective help with things like addiction to fix core problems in your life caused or perpetuated by the DUI.
However, just because simple/easy solutions do not exist does not mean that you can't move past what has happened to you, understand your habits and behaviors, and turn over a new leaf.
To make effective progress, find a Los Angeles DUI defense attorney who has the skill, track record, connections and resources to represent you adequately. Attorney Michael Kraut of the Kraut Criminal & DUI Lawyers is a regular DUI commentator for Good Morning America, The New York Times, Los Angeles Times and KTLA. He is a Harvard Law School educated former prosecutor who maintains great relationships with his former colleagues.
If police arrested you for Los Angeles DUI, you may feel scared and confused. Contact Harvard Law School educated, ex-prosecutor Michael Kraut for assistance at (323) 464-6453 or online. We're located at 6255 Sunset Boulevard, Suite 1520, Los Angeles, California 90028.