Police Out in Full Force to Crack Down on Los Angeles DUIs Over Memorial Day Weekend
Certain holidays seem to "breed" Los Angeles DUI driving behavior.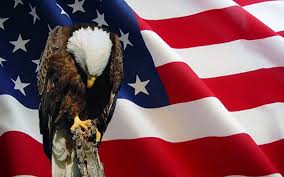 These include the big summer weekends – Memorial Day and Labor Day – as well as Thanksgiving, Halloween, Super Bowl Sunday, Cinco De Mayo and the 4th of July. Whether police busted you over Memorial Day weekend at a checkpoint or arrested you after a scary crash, you may have only been dimly aware of the vast scope of law enforcement's push to contain DUI driving over the holiday.
A recent LA Weekly article explained the byzantine systems used to flag and contain DUI driving. For instance, on the 23rd, the LAPD set up DUI checkpoints at:
• Florence Avenue and Main Street in South L.A.;
• Highland and DeLongpre in Hollywood;
• Osborne and Laurel Canyon Boulevard in Pacoima;
• Ventura Boulevard and Big Oak Drive in Sherman Oaks;
• Undefined locations in Santa Clarita;
• Undefined locations in the Picos Rivera Area.
In addition, the Avoid the 100 DUI Task Force set up saturation patrols and checkpoints elsewhere in San Gabriel, Pamona, Arcadia, El Segundo, Pasadena, East LA, South LA, Lancaster, Hawthorne, Huntington Beach, Inglewood, Torrance, Vernon, Signal Hill, Palmdale, Azusa, Whittier, and beyond.
The "100" refers to the number of law enforcement agencies in Los Angeles County devoted to stopping DUIs in the Southland.
Remember: all that fuss and bother was just for Friday night!
On Saturday, Sunday and Monday, Avoid the 100 set up several dozen operations, some of which were publicized some of which weren't. For instance, the Sheriff's Department said that operations were set up in Manhattan Beach, Whittier, Antelope Valley, Baldwin Park, West Valley, Downey, San Gabriel, Alhambra, El Camino College, Azusa, Long Beach, Redondo Beach, Montebello, and beyond.
With so much law enforcement "buzz" going on over the Memorial Day weekend, it's worthwhile to wonder what can be done to improve the system, so that police do not have to pull a code red every time a major holiday comes around.
Can citizens be taught to use designated drivers and/or to patrol themselves during the holidays? Can some of this process be automated or simplified? Maybe law enforcement officials have ideas. Maybe former DUI defendants have ideas. But right now, this process seems to consume so many resources and lead to so many arrests. It all seems profoundly wasteful.
Of course, if you wound up in the dragnet somehow, you are probably less concerned about fixing the system than you are with protecting your own rights and freedoms. To that end, call former Senior Deputy District Attorney Michael Kraut of the Kraut Criminal & DUI Lawyers for insight and a free consultation about your case. Mr. Kraut is a renowned, respected Los Angeles DUI defense lawyer.

Have you been arrested for a DUI in Los Angeles? If so, please contact DUI defense attorney Michael Kraut at (323) 464-6453 or online. Our building is located at 6255 Sunset Boulevard, Suite 1520, Los Angeles, California 90028.