Riding Under the Influence Okay In Kansas
Drivers who lose their licenses after a conviction for DUI in Los Angeles have several alternative forms of transportation they can use to get around. But if they've been drinking to the point of intoxication, one choice they don't want to make is getting on a bicycle. Under California Vehicle Code 21200.5, riding a bicycle under the influence of alcohol or drugs is a misdemeanor; while the maximum fine ($250) is a lot lower than it is for driving a motor vehicle under the influence, anyone arrested for this offense may still lose their driver's license.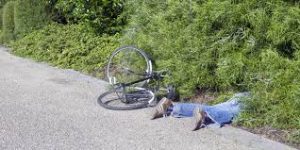 But the State of Kansas doesn't take the same dim view of riding a bicycle while intoxicated. A recent story in the Wichita Eagle noted that under state law, devices moved by human power aren't considered vehicles, so the laws on DUI don't apply. In the City of Wichita, however, ordinances do define bicycles as vehicles, so the city's DUI laws do apply. Operating a bicycle under the influence of drugs or alcohol in Wichita can get you two days in jail or 100 hours of community service plus fines ranging from $750 to $1,000 for a first offense.
Now the city's staff is recommending that the Wichita City Council amend its law to bring it in line with the state's exemption of bicycles from the DUI law. This has angered at least one bicycle activist, who has threatened to resign from the Wichita Bicycle and Pedestrian Advisory Board if that change passes. He pointed out that while intoxicated bicycle riders may not offer the same risk as drivers of motor vehicles, they can still cause a good deal of damage by running into pedestrians, knocking over other riders and causing a motor vehicle crash if they swerve into the road and force a driver to take evasive action.
According to the Wichita Eagle, the city can keep its own ordinance. A ruling in 2003 by the Kansas Supreme Court found that state law doesn't authorize riders to bike under the influence; it simply doesn't prohibit it. So the Wichita ordinance that forbids biking under the influence doesn't contradict state law, but just expands upon it.
As a frequent contributor to respected media, like The New York Times, The Los Angeles Times and Good Morning America, Los Angeles DUI attorney Michael Kraut of the Kraut Criminal & DUI Lawyers understands what it takes to build successful defenses in complex DUI cases. Contact him and his team today to schedule a consultation.