More Restrictions on DUI Drivers In Free State
Since the passage of AB 91 in 2010, California has required all drivers convicted of DUI in Los Angeles, Alameda, Sacramento and Tulare Counties to install ignition interlock devices (IIDs) in their vehicles if they want to qualify for a restricted driving license. Mothers Against Drunk Driving has supported this effort and similar policies adopted by other states.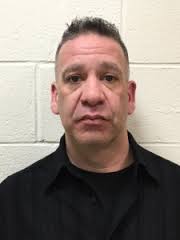 Now Maryland legislators have passed their own version of the IID law. In their 2016 session, which ended in mid-April, Maryland legislators unanimously adopted Noah's Law, named in honor of a Montgomery County police officer struck and killed by a drunk driver last December. Ironically, Officer Noah Leotta was working at a sobriety checkpoint at the time.
The new law will apply to anyone, including first-time offenders, who have a blood alcohol content of 0.08 or higher. They'll need to keep the IID for six months or lose their license. Anyone who refuses a breathalyzer test at the time of arrest will have to install the IID for nine months after conviction or give up their driving privileges for that time.
It was Officer Leotta's death that spurred the bill's success. Similar legislation has failed to pass the Maryland legislature in the five previous sessions. The state is now the 26th to pass some type of IID legislation.
According to WUSA-9, witnesses who saw the crash that killed Leotta said that Luis Reluzco, the driver of the vehicle that hit the officer, made no attempt to stop or to avoid the crash. Police investigators found that Reluzco had been drinking at a nearby Hooters for four hours before he plowed into Leotta. Credit card receipts showed that Leotta had ordered four beers, an extra-large beer and four whiskey shots during that time. Others at the bar at the time said Relzuco continued to drink but paid cash for his additional orders. When arrested after the accident,
Reluzco had three times the legal limit of alcohol in his system.
Locating a seasoned and qualified Los Angeles DUI defense lawyer is a critical part of the process of reclaiming your life, your time and your peace of mind. Call ex-prosecutor Michael Kraut for a free consultation right now.