Nebraska Supreme Court Reinstates Driver's DUI Conviction
Drivers who appeal their conviction for DUI in Los Angeles always hope that an appeals court will rule in their favor. A Nebraska driver had that wish come true—only to have the state's Supreme Court overrule the appeals court, so his conviction still stands.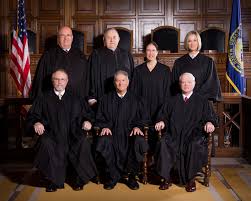 The Lincoln Journal Star reported on the case of 27-year old Adam Woldt, arrested for DUI in September 2013. A police officer had pulled over a truck that was traveling in front of Woldt's vehicle, because the officer thought that truck had knocked over some traffic cones. Woldt said that the truck and the police vehicle, with its door open, were blocking the road, so he started backing up in order to drive around the two stopped vehicles.
At that point, the officer ordered Woldt to pull over as well. In his court testimony, the police officer said he wanted to ask Woldt if he had observed the truck hitting the cones. But when he approached Woldt's car, he smelled alcohol on the driver's breath. Woldt couldn't pass the field sobriety tests, and his blood alcohol concentration measured 0.148.
When a court found Woldt guilty, he appealed on the grounds that the officer had not had probable cause to stop him. Therefore, his subsequent arrest was a violation of his Fourth Amendment constitutional rights to be free of unreasonable search and seizure. A Nebraska appeals court agreed with his argument and threw out the conviction.
In overturning the appeals court ruling, the Nebraska Supreme Court said that the officer did have a valid reason to stop Woldt. It ruled that public safety issues—getting the DUI driver off the road—overruled any concerns over the search and seizure issues once the officer suspected Woldt was DUI.
Woldt's attorney said his client is considering pursuing an appeal in federal courts.
Do you need assistance constructing an appropriate response to a DUI charge? Look to the Kraut Law Group's Michael Kraut for insight and peace of mind. Mr. Kraut is an experience Los Angeles DUI attorney with many relevant connections in the local legal community.