Minnesota Court Rules Warrants Required For DUI Urine Tests
Under California law, police officers arresting a driver for a Los Angeles DUI don't use a urine test for determining blood alcohol content at the time of an arrest. AB 2020, which became effective in January 2013, requires law enforcement officials to employ the more accurate blood test. The idea behind the law is that relying on the more reliable blood test will prevent DUI defendants from contesting the charges against them (if they're based on a urine test).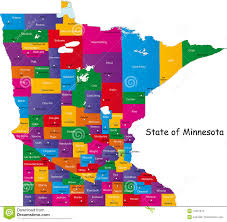 But Minnesota still permits urine tests for DUI—and it just got a little harder for police officers to get that type of evidence when they suspect a driver of DUI. According to the Metropolitan News-Enterprise, the Minnesota Court of Appeals ruled on December 28th that a state law that makes it a crime for a driver to refuse a urine test without a warrant is unconstitutional. This court said that making it a crime to refuse a blood or urine test in a DUI case implicates a defendant's fundamental right to be free from unconstitutional searches. The court reversed the conviction of a driver found guilty of refusing to submit to a blood or urine test.
There seems to be a split among Minnesota's courts about what is or is not constitutional. Although the state's Court of Appeals decided in the fall of 2015 that warrantless blood tests are not constitutional, Minnesota's Supreme Court had previously ruled that a warrantless breathalyzer test is constitutional.
Now the decision is going national. Sometime this year, the U.S. Supreme Court will be reviewing the Minnesota Supreme Court's ruling in State of Minnesota v. Ryan, which stated that the state can criminalize a driver's refusal to take a breathalyzer test when police have not obtained a warrant. A ruling against the state—i.e., requiring police to obtain a warrant if suspected DUI drivers refuse a breathalyzer test—could impact DUI laws in many states.
Respond strategically to your arrest and charges by calling a former Senior Deputy D.A. and highly successful Los Angeles DUI defense attorney with the Kraut Law Group today for a complimentary consultation.