Los Angeles DUI Celebs and Politicians Make the News [Vince Young DUI and More]
Have you ever noticed how high-profile DUI arrests seem to come in spates? You'll read nothing about celebrity DUI in Los Angeles for a few months, and then police arrest a number of stars and/or elected officials within a week or two.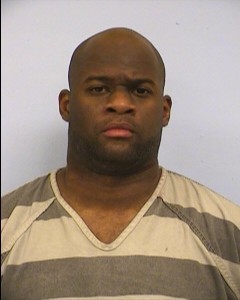 On January 22, police in Austin, Texas, picked up former Tennessee Titans and Philadelphia Eagle quarterback Vince Young for driving under the influence. Young allegedly was speeding and drifting between lanes when officers pulled him over. The arresting officer said that the sports star was slurring his words, had glassy eyes, smelled of alcohol and was swaying as he walked.
Young apologized on his Facebook page after the charge against him–a single misdemeanor count of DUI–became public. So far his current employer, the University of Texas, has opted to keep him on the job.

Although many people may recognize Young's name, he doesn't have quite the celebrity–and now notoriety–of one other person charged with DUI in mid-January. In Post Falls, Idaho, police arrested Santa Claus, who was reportedly driving the wrong way on a local road at the time.
The 67-year-old man, whose legal name actually is Santa Claus, admitted to having a few beers before getting behind the wheel. Police said he smelled of alcohol and had trouble maintain his balance in a sobriety test. One breathalyzer test measured Claus' blood alcohol content at 0.130.
Claus originally faced a DUI charge but ended up pleading guilty to a misdemeanor reckless driving charge instead. He avoided jail and paid a $700 fine.
Celebrity status doesn't provide any benefits for DUI drivers in California. No matter who you are, under Vehicle Code 23152(b), driving with a BAC of 0.08 or greater can get you charged with a DUI.
Los Angeles DUI defense lawyer, Michael Kraut, of the Kraut Criminal & DUI Lawyers is standing by to offer critical insight into your case and potential defense options. Call him and his team today to begin regaining control over your case and your life.