Heather Lockhear hit-and-run case could be complicated by her 2008 Southern California DUI
Actress Heather Locklear, star of the TV series "Melrose Place," was hit with a misdemeanor hit-and-run charge Saturday; her case could be vastly complicated by her previous arrest for driving under the influence in Southern California in September 2008. According to the Deputy District Attorney for Santa Barbara, Lockley "could be facing a maximum of 90 days" in prison, if she's convicted of violating her Los Angeles DUI probation.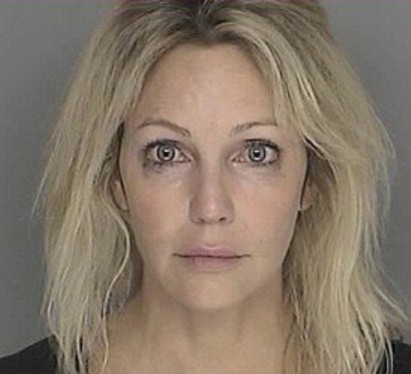 Play-by-play of the crash and arrest
On 4 A.M. Saturday night, a local Ventura County resident woke to the sound of a violent crash near his house. He investigated and saw a car smashed into a "no parking" sign. The driver peeled off. Concerned, the witness called the police, who investigated and connected Heather Locklear with the crash. Her black BMW had damage to its tire well that matched perfectly with damage to the "no parking" sign.
The police captain who cited Locklear did not handcuff her or take her to the station. Nevertheless, a court date has been set for May 17. (After her 2008 arrest, the 48-year-old actress was sentenced to 12 hours of road safety training, a $700 fine, and three years probation–in exchange for getting her Southern California DUI charge dropped.)
Whether a celebrity has been arrested for DUI in Burbank or for driving under the influence in Long Beach, she can be charged according to two DUI laws: California Vehicle Code Sections 23152 (a) and 23152 (b). The first statute says that if police stop you for driving under the influence of alcohol or drugs, they can arrest you and charge you with a misdemeanor or felony. Convicted offenders face jail time, suspension of California's drivers license, points on the DMV record, and major fines and court costs. 23152 (b) defines DUI in Southern California "per se" as having a blood alcohol content (BAC) at or above 0.08%.
Although a single conviction of DUI in Burbank may only result in a misdemeanor, the charge can be elevated to a felony if this is your third DUI within 10 years or if you hurt someone.
Legal assistance for dealing with a charge of DUI in Southern California
If you or a loved one has been arrested for DUI — whether you face straightforward charges or more complicated ones like Heather Locklear now faces — you can likely benefit from the counsel of an experienced and trial-proven attorney.

Trust Michael Kraut of the Kraut Criminal & DUI Lawyers in Los Angeles to deliver excellent service and compassionate representation. Attorney Kraut practiced for years as a Senior Deputy District Attorney for L.A., so he understands the strategies and mindset of the prosecutors who will be working to put you behind bars and strip you of your rights.
Attorney Kraut is Harvard Law School trained and battle-tested at trial.
If you have been arrested for a DUI in Burbank or you are under investigation for driving under the influence in Southern California, please contact Los Angeles criminal defense attorney Michael Kraut for 24/7 assistance by phone at (323) 464-6453 or toll free at (888) 334-6344 or online.