Not a Good Idea After a Los Angeles DUI Arrest: Having Sex in the Cop Car While Being Driven to Jail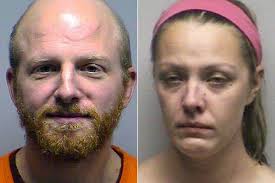 Imagine in your mind the worst things you could do after being arrested for driving under the influence in Los Angeles.
You could, for instance, assault the police officer, make self incriminating comments after hearing your Miranda's Rights, or commit sundry other crimes, offenses and misjudgments. But it is pretty hard to top what a 33-year old man and 29-year old woman from Oconto County, Wisconsin allegedly did last week.
Heather Basten and Travis Husnik allegedly started having sexual intercourse in the back of a police car while being driven to jail after a DUI stop and arrest. County Circuit Court Judge Riley later wryly noted: "what do I sentence a guy who had sex in a squad car to?" The judge later charged Husnik and Basten with lewd and lascivious behavior and disorderly conduct. The arresting officer apparently forced Husnik to get out of the backseat and sit in the front seat next to him, so he and Basten wouldn't paw at each other during the ride.
Unfortunately, as we've discussed again and again and again on this blog, people arrested for driving under the influence often do silly or dumb things after the fact that create extra hassles and legal complications for themselves. In more serious cases, for instance, a DUI driver might leave the scene of an injury accident and wind up with a felony hit and run charges to go hand in hand with a felony DUI injury charge.
So what can you do to manage your crisis?
First: call an experienced and qualified Los Angeles DUI criminal defense attorney, like Michael Kraut of the Kraut Law Group. Mr. Kraut is a widely respected former prosecutor who maintains excellent relationships with his former prosecutorial colleagues as well as with police officers and judges in Los Angeles. Please contact him today for a free consultation.
Have you been arrested for a DUI in Los Angeles? If so, please contact DUI defense attorney Michael Kraut at (323) 464-6453 or online. Our building is located at 6255 Sunset Boulevard, Suite 1520, Los Angeles, California 90028.