DUI Murder Conviction Stands for Adam Harrison Hall: 17 Years-to-Life Prison Sentence Upheld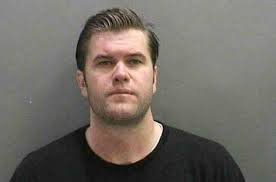 Driving under the influence of drugs in Los Angeles is a dangerous crime, as even a child could tell you. But what distinguishes a "run of the mill" drug DUI from an arrest that leads to a second degree murder conviction and a 17 year-to-life jail sentence?
The answer is: the circumstances.
Consider, for instance, the nightmarish series of events that unfolded on the morning of February 13, 2011. Adam Harrison Hall spun out of control in his Ford SUV, smashed into a Toyota SUV at a red light, injuring the occupants, then veered onto the sidewalk and hit and killed 40-year-old Mara Steves, who had been walking a lost labrador retriever.
Hall allegedly killed a pedestrian and caused a massive wreck that led to other injuries… AND he had two prior DUI convictions.
In Southern California, after you get convicted of a DUI, you receive what's known as a Watson Advisement. This is basically a "last warning" that affirms that you understand that driving DUI can lead to severe injury and death. People who receive the Watson Advisement and then later go on to commit another DUI crime and kill someone can be charged with DUI murder, also known as a "Watson Murder" because of the eponymous advisement.
In any event, Hall apparently had nearly a pharmacy's worth of drugs in his system, including morphine, amphetamine, temazepam, oxazepam, hydroxyalprazolam, alprazolam, nordiazepam, diazepam, and methamphetamine as well as THCA. In February this year, a jury found Hall guilty of a smorgasbord of charges, including misdemeanor drug DUI, two felony counts of obtaining drugs via a forged prescription, one felony prescription forgery charge, and of course one felony murder count. Hall had appealed the verdict, because he argued his trial attorney had been inadequate and that the prosecution did not have enough evidence to prove that he had been the driver burning through the red light. But the three justices disagreed and upheld the murder conviction.
If you or some you love faces a severe charge, like DUI manslaughter or murder, call a qualified, compassionate Los Angeles DUI defense lawyer with the Kraut Law Group to get effective insight into your possible options.
If police stopped you for Los Angeles DUI, you may be worried and anxious. Contact Harvard Law School educated, ex-prosecutor Michael Kraut for assistance at (323) 464-6453 or online. Our team is located at 6255 Sunset Boulevard, Suite 1520, Los Angeles, California 90028.