What Should You Do After Your Fourth Los Angeles DUI Arrest? [Hint: Don't "Moon" the Police]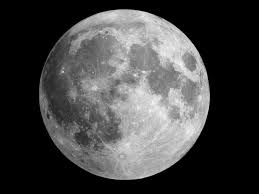 One of the consistent themes we've discussed on this Los Angeles DUI defense blog is the tragic observation that drivers often make their legal situations far, far worse after getting stopped for DUI. We've covered stories about drivers who have attacked police, driven off in a panicked rage from a stop, and even charged through DUI checkpoints.
Unfortunately, one "bad night" can lead to a series of criminal charges, which can land you in jail for many months or even years, depending on what you did, whom you hurt, and whether you have a criminal record. To wit, consider the case of 49-year old Michele Ann Rivera of Coral Springs, Florida. Per a local paper, she and her husband, Stancel Ganus Kinsley, 68, had been driving home from Kinsley's birthday in the early afternoon on Sunday, when some kind of "road rage" incident broke out. One motorist called the police and reported that Rivera had been winding all over the road on North University Drive in her Toyota 4Runner.
Allegedly, the 49-year-old got out from the driver seat and screamed at a driver for tailgating her. Meanwhile, Kinsley took the driver seat. Police alerted by the ruckus determined that both Kinsley and Rivera had symptoms of DUI, including bloodshot eyes, slurred speech and a distinct smell of alcohol. Authorities also allegedly found an open bottle of Vodka in her purse. Police put her through the paces of field sobriety tests, which she allegedly couldn't complete. Police then arrested both her and Kinsley for DUI, at which time she apparently became abrasive and loud and mooned a police officer, yelling "this is the best you will ever have."
In Los Angeles, if you are arrested more than three times in a 10-year period for driving under the influence, authorities can charge you with a felony, even if you committed what would ordinarily only be a misdemeanor DUI. To protect your rights and make smart strategic choices about your Los Angeles DUI defense, contact a lawyer with the Kraut Law Group immediately to schedule a free and confidential consultation.
Did you get arrested for a DUI in Los Angeles? If so, contact Los Angeles criminal defense attorney Michael Kraut for assistance by phone at (323) 464-6453 or online. We're located at 6255 Sunset Boulevard, Suite 1520, Los Angeles, California 90028.