Educators Learn Firsthand [the Hard Way] About Los Angeles DUI Dangers
People charged with DUI in Los Angeles come from many different professions, including schoolteachers, college professors, principals and other educators. Since the public usually holds educators to a higher standard of behavior–they are supposed to be role models for our children–their arrests for DUI generally get a fair amount of coverage in local media.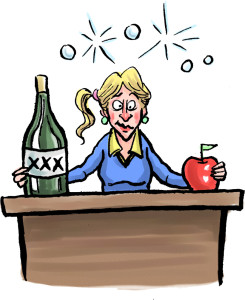 In Meriden, Connecticut, Platt High School Principal Robert Montemurro took sick leave after news of his arrest for DUI hit the news. The 56-year-old Montemurro had been involved in an accident on the main street of town. Police arrived, investigated and charged the principal with DUI.
Matthew B. Lucchini, 26, a Phys ed instructor at a Chicago, Illinois, elementary school, faces more serious charges. He hit sisters Jazmine Oquendo, 14, and Ava Oquendo, 7, while they were walking in a marked crosswalk. He fled the scene with the sisters lying in the road. But police soon caught up with Lucchini and charged him with DUI, leaving the scene of an accident and negligent driving.
Melissa Grant-Terhune, 40, is the second teacher at Lodi High School in New Jersey arrested for DUI in the past few years. She had stopped her white Buick truck on Church Street and was apparently arguing with someone when police pulled up. When Grant-Terhune failed the sobriety tests given by the officers, they arrested her for DUI.
Another teacher, this time in York, Pennsylvania, failed a test that even first grade students could pass. After police pulled him over and found some evidence of intoxication, they asked him to recite the alphabet (presumably because he is a teacher at Dover High School). But Scott Matthew Goode, 38, couldn't get past the letter T before admitting to the officers he was a bit confused and couldn't finish. They charged him with speeding and DUI.
California drivers don't have to spend hours in the classroom to learn about DUI. If they take a look at a few of the state's vehicle codes–starting with 23152 (a) and (b) and even (d) for commercial drivers–they'll soon understand that getting caught driving under the influence can cost them time and money and have a pretty negative impact on their reputation in the community.
Do you need assistance constructing an appropriate response to a DUI charge? Look to the Kraut Law Group's Michael Kraut for insight and peace of mind. Mr. Kraut is an experience Los Angeles DUI attorney with many relevant connections in the local legal community.