People charged with DUI in Los Angeles come from many different professions, including schoolteachers, college professors, principals and other educators. Since the public usually holds educators to a higher standard of behavior–they are supposed to be role models for our children–their arrests for DUI generally get a fair amount of coverage in local media.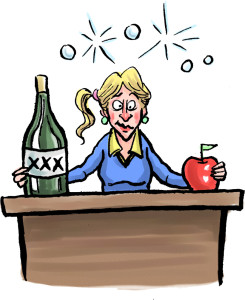 In Meriden, Connecticut, Platt High School Principal Robert Montemurro took sick leave after news of his arrest for DUI hit the news. The 56-year-old Montemurro had been involved in an accident on the main street of town. Police arrived, investigated and charged the principal with DUI.
Matthew B. Lucchini, 26, a Phys ed instructor at a Chicago, Illinois, elementary school, faces more serious charges. He hit sisters Jazmine Oquendo, 14, and Ava Oquendo, 7, while they were walking in a marked crosswalk. He fled the scene with the sisters lying in the road. But police soon caught up with Lucchini and charged him with DUI, leaving the scene of an accident and negligent driving.