DUI Firefighter Will Cost City $5 Million
Courts don't hold a city responsible when an off-duty employee drinks too much and faces charges of DUI. But if that city employee is DUI in Los Angeles when on the job, the result could be costly for his/her employer.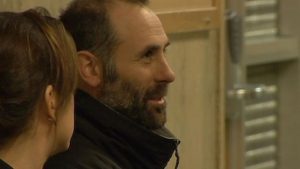 One recent example comes from San Francisco. The City is about to approve a $5 million settlement in the case of firefighter Michael Quinn. In June 2013, Quinn was driving a fire truck in the city's South of Market district when he collided with motorcyclist Jack Frazier. The crash, which left Frazier with serious injuries, took place around 11:30 p.m.
TV station KRON 4 reports that police arrested Quinn on suspicion of DUI and on  leaving the scene of the crash. The grand jury indicted him almost nine months later on three felony counts of driving under the influence causing injury, driving with a BAC of 0.08 percent or higher causing injury and driving a commercial motor vehicle with a BAC of .04 percent or higher causing injury.
In March 2015, a judge ruled that the BAC evidence against Quinn was inadmissible because the fire department's breathalyzer used by to measure Quinn's BAC was not calibrated to police standards. Prosecutors are still pursuing the case against him, however.
Although Quinn left the fire department after the incident, the City of San Francisco is still on the hook for damages. The city's attorney's office has proposed a $4.99 million payout; Quinn will be personally responsible for $10,000 of that amount.
Drivers of commercial vehicles in California (which include fire trucks) face greater restrictions for DUI. Under Vehicle Codes 23152 and 15300, courts can convict them of DUI if their BAC is 0.04 or greater. They'll also lose their commercial driver's license for a year.
Designing and executing an effective defense against DUI charges (even simple ones) is not intuitive. Fortunately, you can trust the seasoned, highly successful Michael Kraut. Call a DUI lawyer in Los Angeles with nearly two decades of experience.