DUI Drivers Run Out of Gas and into Trouble
Anyone who's ever run out of gas while traveling knows just how much of a problem it can be to get the car to a safe place, call for help and wait until that assistance arrives. But if cops show up and discover that drivers have another problem—like enough alcohol in their systems to be arrested for a DUI in Los Angeles—those drivers are more likely to be headed to jail instead of to the nearest gas station.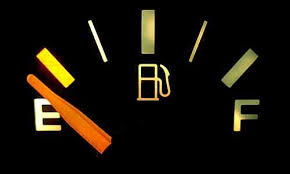 Just ask Jason Kinthiseng of Cortland, New York. When his car ran out of gas around midnight on May 4th, he flagged down an officer who was returning from handling another call. It didn't take Sergeant Christopher Marinelli long to figure out that at that moment Kinthiseng needed a breathalyzer test more than he needed gas for his vehicle. Kinthiseng's blood alcohol content measured .18–more than twice the legal limit. The news story doesn't mention whether or not Kinthiseng eventually got gas for his vehicle, but he did get a charge of aggravated driving while intoxicated.
Then there was 30-year old Jovanna Dawn Talks from South Dakota. Her running-out-of-gas incident not only yielded two counts of DUI but also three counts of abuse or cruelty to a minor and one count of hit and run.
Talks had her three young children–all under five years old–in the car with her when she rear-ended a 2001 Ford Edge at an intersection in Argus. Instead of stopping, Talks allegedly kept driving and got onto I-229, where she ran out of gas. It was 3:20 a.m. when the police found her and her kids in the car, resulting in the charges against her.
Do you or a family member need insight from a qualified Los Angeles DUI attorney? Contact Michael Kraut of the Kraut Law Group to set up your free consultation.
Have you been stopped for DUI in Los Angeles, contact attorney Michael Kraut at (323) 464-6453 or online. Our team is located at 6255 Sunset Boulevard, Suite 1520, Los Angeles, California 90028.