DUI Driver Tries for Revenge with Fake Affair
Some drivers pulled over for DUI in Los Angeles may fantasize about getting even with the cop who arrested them. They may be too impaired at the time of their arrest to realize this isn't a good idea, but when the alcohol fumes dissipate their plans for revenge usually disappear as well.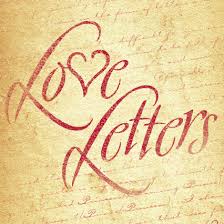 That wasn't the case with one Illinois man arrested on February 2 for DUI, reckless driving and fleeing police. The 37 year old driver threatened a local Sheriff's Deputy, who corralled him on a road near Decatur Airport after a brief chase.
According to the Decatur Herald Review, the driver threatened revenge because his wife was less than pleased after receiving a call from her jailed husband. The driver told the deputy that he had ruined his life and his marriage.
So the driver tried to destroy the deputy's marriage by faking a series of letters to the deputy's wife. He pretended to be a female corrections officer who was having an affair with the deputy. At one point the driver even sent a pair of pink women's panties to the deputy.
The deputy immediately alerted his superiors, who began an investigation. They finally traced the letters to the driver through an Easter card he sent asking him to take the supposed affair to the next level. After discovering that Walmart sold the card, investigators were able to use surveillance video and credit card information to link it to the driver.
Revenge will not be sweet for the driver, who has already lost his license for three years for refusing a breathalyzer test and faces DUI charges. Now he's also looking at felony charges for threatening a witness and for forgery.
Do you need assistance constructing an appropriate response to a DUI charge? Look to the Kraut Law Group's Michael Kraut for insight and peace of mind. Mr. Kraut is an experience Los Angeles DUI attorney with many relevant connections in the local legal community.
If you've been arrested for driving under the influence in Los Angeles, contact former-prosecutor Michael Kraut for assistance at (323) 464-6453 or online. Our team is located at 6255 Sunset Boulevard, Suite 1520, Los Angeles, California 90028.