This DUI Driver Isn't a Fast Learner
How many times can police charge a driver with a Los Angeles DUI before that driver gets the message that he (or she) is doing something wrong?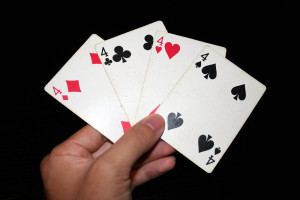 Many people change their ways after cops arrest them just once for that offense. But one driver from Rhode Island doesn't seem to have understood that he was doing something wrong.
John Lourenco may have set a record for being arrested for DUI four times in 30 hours, especially since he managed to do it while driving four different vehicles. According to the Smoking Gun website, the 53-year-old's DUI odyssey began in Providence on a Sunday afternoon in late September, when his Dodge pickup truck hit an SUV carrying two children. Fortunately, the accident didn't cause any serious injuries to the kids. Lourenco was released to the custody of his elderly parents.
Lourenco's next three arrests came in Cumberland. Around 7:15 on Monday morning, morning, with a blood alcohol level of .22, he rear-ended another vehicle while behind the wheel of a Chevy Malibu. Four hours later an officer pulled Lourenco over as he was driving a 1970 Plymouth Barracuda. The final time the police picked Lourenco up he was using a dump truck as his vehicle of choice—and he was still drunk. In just 30 hours, Lourenco had managed to hit three cars and a tree. Each time the police called his parents to come pick him up.
The DUI repeat offender got his day in court in late April 2015. The judge sentenced him to two years in the state prison, which will give him plenty of time to consider the error of his ways.
Locating a seasoned and qualified Los Angeles DUI defense lawyer is a critical part of the process of reclaiming your life, your time and your peace of mind. Call ex-prosecutor Michael Kraut for a free consultation right now.
Have you been stopped for DUI in Los Angeles, contact attorney Michael Kraut at (323) 464-6453 or online. Our team is located at 6255 Sunset Boulevard, Suite 1520, Los Angeles, California 90028.