Burbank DUI Sports News: Cautionary Tale of Seahawks Erstwhile Backup QB, Josh Portis
Driving under the influence in Burbank (or anywhere else) can have immediate, awful consequences, even if you ultimately clear your name and your record.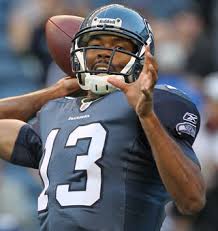 For instance, you could lose your job, get dumped, get kicked out of school, or struggle with business or personal issues because of the DUI.
Case in point, consider the sad situation of the Seattle Seahawks' (former) quarterback, Josh Portis, who was arrested in early May in Washington State, after police saw him driving 80 miles per hour in a 60 mile per hour zone. The backup QB — who's known for his deep arm and tireless athleticism — did not exactly pass his field sobriety tests with blazing colors. He also struggled on the breath test. He blew a 0.078% and a 0.092% in two tries. That's right below and right above the legal limit for Burbank DUI, as defined by California Vehicle Code Section 23152.
As regular readers of our Burbank DUI blog can tell you, the discrepancy between the two readings could actually be pretty important.
Especially when you are dealing with a liminal case (right around the legal limit), small errors can have a big effect. For instance, if Portis blew "harder than normal" into the machine, he might have registered a 0.092% BAC, even if, technically speaking, his BAC was below the 0.08% cutoff point.
Or his results could have been thrown off if he's on a ketogenic diet, or if he had been swishing mouthwash. Chemicals on the breath can push a liminal BAC reading over the limit.
In any event, even if Portis manages to defend against the DUI misdemeanor charges, he's out of a job. Portis scrambled to get resigned with the Seahawks in April, after he got released last November from the practice squad. But once news of the DUI hit, the Seahawks released him.
Sports watchers say that the club was at least partially motivated to "teach a lesson" to other players. The Several Seahawks have gotten in trouble recently for violating the NFL's substance abuse policy. Marshawn Lynch, for instance, also has a DUI case pending.
The Seahawks released Portis before the verdict even came in. That's telling.
Fortunately, you may still have time to save your job, protect your relationships, avoid a license suspension and minimize/avoid jail time. But the clock is ticking. Your options may be dwindling by the hour.

The good news is that a Burbank DUI criminal defense attorney at the Kraut Criminal & DUI Lawyers is standing by to talk to you about what happened and give you a sound, confidential, free consultation. The Harvard Law School educated Michael Kraut is a widely respected ex-prosecutor who has a deep sense of compassion and an encyclopedic knowledge of the practical aspects of Burbank DUI defense.


If you have been arrested for a DUI in Burbank or you are under investigation for driving under the influence in Southern California, please contact Burbank criminal defense attorney Michael Kraut for 24/7 assistance by phone at (818) 563-9810 or toll free at (888) 334-6344 or online. We're located at 2600 West Olive Avenue, 5th Floor, Burbank, California 91505.