Breaking Beverly Hills DUI News: Are Designated Drivers Unreliable?
To prevent a Beverly Hills DUI arrest, you should rely on designated drivers. Right?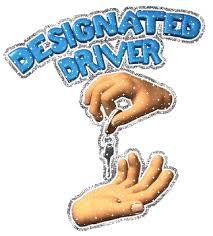 That's the conventional wisdom.
But a new study out of the University of Florida in Gainesville is putting that conventional wisdom to the test. According to a June 10th article at LiveScience.com, "roughly 40% of designated drivers still imbibe when they go out, many to a level that would impair them behind the wheel."
Researchers surveyed club goers in a college town. They gave breath tests to over 1,000 people, including 165 people who labeled themselves "designated drivers." They tested these people twice – once at 10 P.M and once at 2:30 A.M. 40% – that's 4 out of 10! – of the so-called designated drivers drank. 70% of these people had BACs of between 0.02% and 0.049%. 18% – nearly a fifth of all designated drivers — had BAC levels in excess of 0.05%.
As regular readers of this Beverly Hills DUI blog might remember, that 0.05% figure has been in the news a lot recently. The National Transportation Safety Board (NTSB) wants to lower the DUI cut-off down to 0.05%. (Currently, the Southern California DUI cut off is still at 0.08% for most adults).
Adam Barry, an Assistant Professor of Health Education, helped run this study. He told reporters that many designated drivers probably think that they're all right to hop behind the wheel… even when they shouldn't. Barry issued a sobering statement: "if you're going to be a designated driver, you should abstain from alcohol use completely."
That may be easier said and done. But if you've already been arrested for driving under the influence in Beverly Hills, what can you do now to contend with your charges and make better decisions about your future?
Rather than relying on intuition or building your Beverly Hills DUI defense based on what you read on the web or hear from friends, connect with the team at the Kraut Criminal & DUI Lawyers to schedule a free and confidential consultation.
Attorney Michael Kraut is a Harvard Law School educated ex-prosecutor who has earned a reputation as an extremely experienced Los Angeles criminal defense attorney. He's helped many clients just like you deal with complex DUI in Beverly Hills charges.


If you have been arrested for a DUI in Beverly Hills or you are under investigation for driving under the influence in Southern California, please contact Beverly Hills criminal defense attorney Michael Kraut for 24/7 assistance by phone at (310) 550-6935 or toll free at (888) 334-6344 or online. We're located at 8484 Wilshire Boulevard, Suite 660B, Beverly Hills, CA 90211-3220.