Burbank DUI Celebrity Drama Unfolds – Desperate Housewives' Star Whapped with DUI: His Judge Father Apparently is Not Pleased
This past week was very busy in terms of Burbank DUI and Los Angeles DUI celebrity news. An Atlanta Braves' minor leaguer, Derrick Lowe; Notre Dame's wide receiver, Michael Floyd; and crooner Rick Springfield all made big splashes. But second to Springfield's arrest, the biggest Pasadena DUI, Glendale DUI, Los Angeles DUI, or Burbank DUI news had to have been the arrest of Ricardo Chavira, the Desperate Housewives star whose character is married to actress Eva Longoria's character Gabny on ABC's hit show.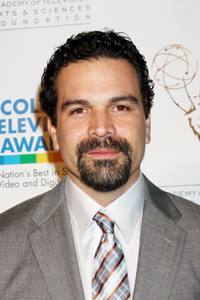 According to various reports, Chavira was pulled over early morning on May 3rd – around 2:20 AM. Radar Online reported: "Chavira was released from the Van Nuys jail Tuesday morning after posting $25,000.00 bail. He refused to take a blood alcohol test after he was pulled over…" The 39-year old's wife, Marcea Dietzel, had to make a difficult telephone call to Chavira's dad, Texas Judge Juan Antonio Chavira, who told Radar online: "I had a got a call from my daughter-in-law to tell me that my son had been arrested for DUI this morning."
Sounds like someone's in for a difficult conversation with his dad.
Some motorists who get pulled over under suspension of DUI in Burbank often reject the breathalyzer test. Why? Aren't breathalyzer tests pretty accurate?
If you listen to common lore, then yes. But if you actually look at the science – the objective analyses of breathalyzers – then that certainty you feel about their efficacy should melt away. Breathalyzers can give accurate BAC readings, but they can also be wildly off. For instance, as this blog has reported, certain conditions, such as diabetic ketoacidosis, can lead to very inaccurate readings. Essentially, chemicals on the breath called ketone bodies can throw off the breath test and lead to false positives. The depth of your exhale into the machine can also have a huge influence on the reading. This is often why police officers will tell you to take a deep breath into the machine instead of a shallow one. Shallower breaths will include less alcohol by volume and thus lead to lower BAC readings.
Officer errors, poor calibration, and differences among devices can also lead to confusion. An experienced Los Angeles criminal defense attorney can effectively challenge breathalyzer test results and leverage other legal resources and tools to help you defend against charges.
Attorney Michael Kraut (2600 West Olive Avenue, 5th Floor, Burbank, California 91505 Phone: (818) 563-9810) has won plaudits not only from clients, but also from professionals like prosecutors and judges, for his keen judgment, superior record at jury trials, and compassionate and sensitive handling of cases.

If you have been arrested for a DUI in Burbank or you are under investigation for driving under the influence in Southern California, please contact Los Angeles criminal defense attorney Michael Kraut for 24/7 assistance by phone at (323) 464-6453 or toll free at (888) 334-6344 or online.