Burbank DUI Celebrity Arrest Alert: ESPN Commentator Harry Teinowitz Slapped with DUI in Illinois
When sports stars and celebrities get pulled over for driving under the influence in Burbank, Southern California, or elsewhere in the nation, the national news media and the blogosphere react with shock, awe, and dismay. In many situations, defendants are deemed "guilty" in the eyes of the public, even before counter evidence or counter arguments can be heard.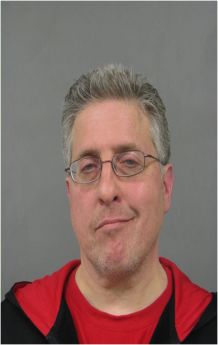 If someone you love – or yourself – recently got arrested for violating the law against driving DUI in Glendale, DUI in Los Angeles, DUI in Burbank, or DUI in Pasadena, chances are you've already experienced some of this unfair "prejudgment" — even among friends and associates.
Consider the case of Harry Teinowitz, a famous radio talk show host for ESPN's WMVP-AM radio. The 50-year old announcer got stopped for DUI in Illinois the Friday before last and tested to have a blood alcohol concentration of 0.131% (nearly twice the legal limit for Los Angeles DUI – 0.08% BAC). After getting released from jail through via a $1,000 bail bond, Teinowitz returned to his radio show last Monday ("The Afternoon Saloon") and addressed his listeners about what happened.
Teinowitz said: "some of you may have heard about the incident that occurred last Friday night. I made a horrible mistake in judgment… and I take full responsibility for my actions. I let my family down. I let you guys, the listeners who I love, down and I let the company I work for down. And I'm deeply sorry… this doesn't define me: what happens from now defines me."
Note Teinowitz' extremely defensive tone. Like many people arrested for driving under the influence in Burbank (a misdemeanor as defined by California Vehicle Code Sections 23152(a) or 23152(b)), Teinowitz understands the instant stigma that attaches to defendants in DUI cases. It's easy to find yourself attached to the label of "DUI defendant" and to feel judged – not only by friends, peers, and outsiders but also by yourself.
The key to remember is that labels and moralistic judgments don't necessarily define the essence of who you are. In many ways, it's the lessons we learn, the actions we take, and the motion we take towards helping others and helping ourselves that defines our humanity. As important as it is to respond alertly and fairly to your DUI charges – and that doesn't necessarily mean avoiding all punishments, by the way — it's equally important to give yourself a certain degree of forgiveness and to move away from labeling yourself as "good, bad, unfairly targeted, et cetera." Instead, focus on identifying the most resourceful path to getting what you want and to ensuring the safety and well being of others in your family and other drivers in the road.
Obviously, you have some practical issues that you are facing right now, if you are a Burbank DUI defendant. 23152(a) and (b) convictions can lead to plenty of uncomfortable penalties, ranging from community service to jail time to probation to the mandatory putting in of a device called an interlock ignition device, which makes it impossible for you to drive unless you blow a sober breath into a machine.
A quality Los Angeles criminal defense attorney, such as Michael Kraut of the Kraut Law Group (located in Burbank at: 2600 West Olive Avenue, 5th Floor, Burbank, California 91505 Phone: (818) 563-9810) can deliver the much needed strategic guidance and compassionate support you need during this tumultuous time. Trust a Harvard Law School educated former prosecutor to build your defense today.

If you have been arrested for a DUI in Burbank or you are under investigation for driving under the influence in Southern California, please contact Los Angeles criminal defense attorney Michael Kraut for 24/7 assistance by phone at (323) 464-6453 or toll free at (888) 334-6344 or online.