Long Beach DUI Madness — Miguel Cabrera Tells Officers: "Shoot Me, Kill Me"
When a police officer pulls over a driver for suspicion of driving under the influence in Long Beach (or elsewhere throughout the Los Angeles/Southland region), tempers can flare and the situation can even become violent. It's all too easy to compound a Burbank DUI, Pasadena DUI, DUI in Glendale or Los Angeles DUI situation by fleeing the scene of a crash, confronting an officer, or otherwise acting in a way that will make it more difficult to defend yourself in court later on.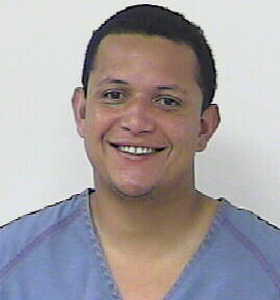 Case in point: Detroit Tigers' slugger Miguel Cabrera's recent DUI arrest in Florida.
According to police video from the MLB player's arrest (as well as 911 calls and 42 pages of arrest affidavits), Cabrera made multiple mistakes, which will likely compound his DUI trouble and may lead to significant legal problems.
First of all, prior to his DUI arrest, Cabrera allegedly made a series of threats at a nearby restaurant, Cowboy's Bar-B-Q & Steak Company. The manager on duty told him that the bar and dining sections were closing – news that Cabrera did not like. He allegedly threatened to attack the manager and his staff with a gun and "blow up the restaurant." The threats were serious enough that the bartender called 911.
Cabrera left the restaurant and headed towards the Tigers' spring training camp in Lakeland in central Florida. His SUV broke down. Police officers soon showed up on the scene. Cabrera allegedly threatened the police, drank a bottle of Scotch whisky in front of them, and gave one of the officers the bird. When the patrol trooper tried to arrest him, Cabrera "pushed off the vehicle" — a defensive/aggressive move that earned retaliation from the trooper in the form of "3 to 4 knee spikes" into Cabrera's leg.
Misbehavior, violent actions and threats to the police can vastly complicate your Long Beach DUI situation. You also might experience escalated penalties if you hurt someone while operating a vehicle while DUI.
Here's the scoop:
Typical misdemeanor charges are dealt with under California Vehicle Code Sections 23152(a) and 23152(b). Injury Long Beach DUI matters are charged under slightly different vehicle code sections – 23153(a) and 23153(b). From the labeling, that might not sound like a big difference – you go from 23152 to 23153. So what? But the consequences for your potential punishments are profound. 23153 allows prosecutors to elevate misdemeanor charges to felony charges.
Do you know the difference between a misdemeanor and a felony? The difference is enormous. If convicted of a felony, you may get significantly longer than one-year in jail, permanently lose the right to hold public office and vote, and suffer incalculable damage to your professional reputation, credit, ability to get loans, and ability to negotiate favorable probation conditions.
A qualified and reputable Los Angeles criminal defense attorney can help you build a sound and sensible strategy to combat the charges against you. Michael Kraut of Long Beach's Kraut Criminal & DUI Lawyers (located at 444 West Ocean, Suite 800 Long Beach, California 90802 Phone: (562) 531-7454) has a long and decorated history of helping defendants. With a 99% success rate at jury trials, 14 plus years as a former prosecutor, and a Harvard law school education, Mr. Kraut can give you the guidance and legal help you need to get best results.

If you have been arrested for a DUI in Long Beach or you are under investigation for driving under the influence in Southern California, please contact Los Angeles criminal defense attorney Michael Kraut for 24/7 assistance by phone at (323) 464-6453 or toll free at (888) 334-6344 or online.