Long Beach DUI Sports Update: Coco Crisp Popped for DUI at Spring Training
Last Wednesday, Oakland A's outfielder (and former Red Sox icon) Coco Crisp got pulled over in Scottsdale, Arizona on suspicion of DUI – blogs that follow sports and Long Beach DUI news jumped on the story, possibly because the outspoken outfielder had been driving a 2009 Rolls-Royce Phantom (valued at $400,000+) when he got pulled over.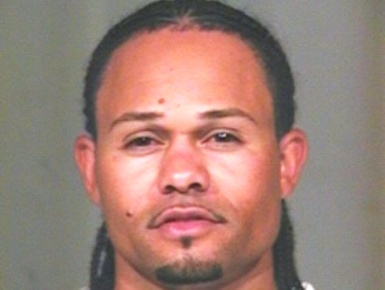 Most arrests for DUI in Burbank, DUI in Glendale, Los Angeles DUI, and Pasadena DUI, involve vehicles worth well less than $400,000. They also usually involve non-celebrities. So let's get the full story behind Coco Crisp's "beyond the run of the mill" DUI bust.
According to a report from TMZ.com, the police officer who pulled over Coco "observed signs of intoxication… after Mr. Crisp agreed to and performed field sobriety tests, he was arrested without further incident." The AP report states that Crisp made his bail and actually made it to Phoenix Municipal State Event in time to play an exhibition game against the Indians. The Oakland A's released a statement saying that the team was "taking Crisp's situation seriously," but team officials withheld additional comments "until further details are available."
According to the AP, Crisp was the third major leaguer to be nabbed for DUI during this year's spring training season – other arrests include Miguel Cabrera (Detroit Tigers), who got nabbed for Florida DUI in February, and Austin Kearns (Cleveland Indians), who got nabbed for DUI in Kentucky on February 12th.
Mr. Crisp allegedly failed his field sobriety tests (FSTs), but what exactly constitute Long Beach DUI field sobriety tests?
Here is a quick primer (or reminder, if you're a regular reader of this blog) of standard Southern California DUI FSTs:
• Horizontal gaze tests – An officer checks the reaction time of your pupils for an indication of a delay, which might indicate DUI.
• Finger to nose test – Suspect is asked to close his (or her) eyes and to try to touch his (or her) nose.
• Other balancing tests, such as the "stand on one leg" test, Rhomberg test (tilt the head backwards and count to 30), and walk the line test (walk several paces back and forth along a line, such as the white line on the side of the road).
• Mental coordination tests – (e.g. counting the alphabet backwards or counting numbers backwards by threes).
If you or someone close to you has been arrested for the crime of driving under the influence in Long Beach, a reputable Los Angeles criminal defense attorney, such as the Kraut Criminal & DUI Lawyers' Michael Kraut, can give you much needed guidance and strategic assistance.
Mr. Kraut's Long Beach offices are located at 444 West Ocean, Suite 800 Long Beach, California 90802 Phone: (562) 531-7454. In addition to having served for 14+ years as a city prosecutor and having attended Harvard Law School, Mr. Kraut has a 99% success rate at jury trials and an excellent reputation in his industry. Prosecutors and judges respect him, and major media outlets, such as the New York Times, LA Times, BBC, and KTLA News, have had Mr. Kraut on as a guest commentator to discuss Los Angeles DUI news.

If you have been arrested for a DUI in Long Beach or you are under investigation for driving under the influence in Southern California, please contact Los Angeles criminal defense attorney Michael Kraut for 24/7 assistance by phone at (323) 464-6453 or toll free at (888) 334-6344 or online.