Better Call the Right Cab If You're Worried about DUI in Los Angeles
Motorists who know they've had too much to drink do the right thing when they call a cab to take them home. But if they get into the wrong cab, they could end up talking to a Los Angeles DUI lawyer, not as a client but as a witness.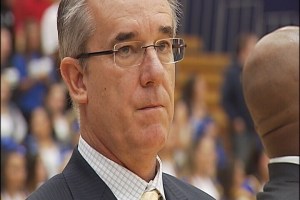 Television station KSBY, which serves California's central coast, reported in early March that taxi driver Christel Mona Wikstrom is facing DUI charges after smashing into parked vehicles at the Chumash Casino in Santa Ynez Valley. Wikstrom's taxi, a white Toyota van, damaged three cars. According to police, the cab driver's blood alcohol content at the time of the incident measured more than twice the legal limit.
Of course, cab drivers are human, and they make mistakes just like everyone else. A Google search reveals multiple incidents of cab drivers in various states arrested for DUI over the past year. Last July, a Bluegrass Taxi driver in Lexington, Kentucky, William Maddox, started talking to police at a convenience store where he had just bought beer. It didn't take officers long to realize that the cab driver was too impaired to drive.
Ironically, the police had been searching for an hour for this driver after receiving reports of his erratic driving, but they had not been successful in locating him. They might not have even stopped Maddox if he hadn't approached them and started a conversation. Maddox's slurred speech and the smell of alcohol that emanated from him alerted the officers to his condition.
Despite these arrests, calling a cab is always a better alternative than attempting to drive when you've had too much to drink. California law treats drivers convicted of DUI harshly, with fines, penalties, suspension of driver's license and sometimes jail time as well.
Los Angeles DUI defense lawyer, Michael Kraut, of the Kraut Criminal & DUI Lawyers is standing by to offer critical insight into your case and potential defense options. Call him and his team today to begin regaining control over your case and your life.

Have you been stopped for DUI in Los Angeles, contact attorney Michael Kraut at (323) 464-6453 or online. Our team is located at 6255 Sunset Boulevard, Suite 1520, Los Angeles, California 90028.