Will You Use Your Smartphone to Avoid Charges of DUI in Los Angeles?
People who have had a drink or two (or three) often don't realize that they shouldn't drive because they're over the legal limit for blood alcohol content. That could change if Uber (the app that connects people needing rides to those willing to offer them) is successful in a new partnership with Breathometer, a startup company featured on the Shark Tank television show last year. The partnership might not eliminate everyone's need for a Los Angeles DUI attorney, but it could reduce the number of DUI arrests in the city and in others.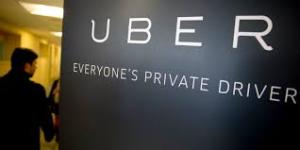 Breathometer gives people the ability to check their blood alcohol content. It works through a combination of a smart phone app connected by Bluetooth technology to a device that people breathe into after they've been drinking. In less than a minute, people can get their BAC measurements to determine whether or not they're legally safe to drive.
The partnership between Uber and Breathometer should make it easier for anyone who's had a little too much to drink to get a ride, because they will be able to call Uber directly from the Breathometer smartphone app. The idea is that people will be less likely to get behind the wheel if they have this quick-call option.
Uber has been claiming that its service is reducing the number of DUI drivers. A joint Uber/Mothers against Drunk Driving study suggests that the availability of Uber as a transportation alternative helped decrease the number of DUI crashes in a city by 60 percent for drivers under 30. But ProPublica, a public interest journalism website, said that while the drop in accidents may correlate with the presence of Uber in a certain city, there's no proof that Uber is actually the cause of that drop.
Designing and executing an effective defense against DUI charges (even simple ones) is not intuitive. Fortunately, you can trust the seasoned, highly successful Michael Kraut. Call a DUI lawyer in Los Angeles with nearly two decades of experience.

If police stopped you for Los Angeles DUI, you may be worried and anxious. Contact Harvard Law School educated, ex-prosecutor Michael Kraut for assistance at (323) 464-6453 or online. Our team is located at 6255 Sunset Boulevard, Suite 1520, Los Angeles, California 90028.