Wide Receiver for Colts Busted — Not for DUI in Los Angeles — but Rather for DWI in Indianapolis
The NFL is abuzz with reports of the latest celebrity sports DUI. This one's not the typical charge of driving under the influence in Southern California; rather it is a DWI arrest in the otherwise sleepy city of Indianapolis, Indiana. The suspect in question is Tajiddin Smith, a wide receiver for the Indianapolis Colts. Smith had been called up to the NFL just months ago (September), and he played last weekend in the Colts' battle against the New York Jets.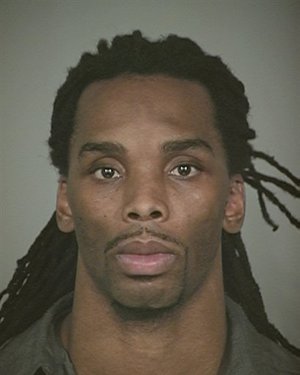 The 26-year-old Smith allegedly had been driving erratically — swerving over the center divider in an area called Monument Circle — when a police officer pulled him over. According to a local media outlet, Channel 6, Smith allegedly smelled like alcohol and had difficulty exiting his vehicle. He failed police-administered roadside sobriety tests and blew a BAC high above the state's legal limit. News Channel 6 also reported that Smith was charged with 'driving while intoxicated' (DWI) — a potentially more serious charge than 'driving under the influence' (DUI).
If you're pulled over for driving DWI in Beverly Hills or DWI in West Hollywood or anywhere else in Southern California, it can help to have a working understanding of the standards by which officers must conduct themselves. In California, DWI suspects can be arrested in essentially two ways:
1) At predesignated 'DUI checkpoints,' which are set up explicitly to catch drivers in the act of violating California Vehicle Code Sections 23152 (a) and (b).
2) Drivers can be arrested via ad hoc traffic stops. Indeed, most Southern California DUI arrests occur after an officer observes a traffic infraction or other road violation — such as swerving over the center line as Smith allegedly did. Other typical 'trigger' violations include: running stop signs or stoplights; speeding excessively; going too slow for traffic; and driving recklessly or aggressively.
In California, police may not act with impunity during these pullovers. Both the California Supreme Court and the United States Supreme Court have stipulated precise rules of conduct by which arresting officers must abide. If an officer makes a stop illegally, or if a suspect is denied due process, for instance, the charges against the defendant may be thrown out, irrespective of the validity of the allegations.
You need not be a sports celebrity to avail yourself of the best possible legal defense against charges of Beverly Hills DWI (or DWI elsewhere in Southern California).

And given the high stakes, it may make sense to speak with a trusted, trial-proven lawyer like Michael Kraut of the Kraut Criminal & DUI Lawyers. Discover the peace of mind that comes with connecting with an attorney who has 14 years experience as a prosecutor (ex-Deputy District Attorney for L.A.), a Harvard Law School education, and a 99% jury trial success rate.
If you have been arrested for a DUI in Beverly Hills or you are under investigation for driving under the influence in Southern California, please contact Los Angeles criminal defense attorney Michael Kraut for 24/7 assistance by phone at (323) 464-6453 or toll free at (888) 334-6344 or online.