What Scary Beverly Hills DUI Penalties Await That's So Raven Star Orlando Brown? (Kid Star Busted for DUI with Pregnant Girlfriend in Car? Yikes!)
The Beverly Hills DUI process is no trip to the candy store.
But when young adults, like That's So Raven star Orlando Brown, drive under the influence of alcohol or drugs, the penalties and other consequences can be stark and very, very serious. Last Friday night, law enforcement officers pulled over Brown for driving without a license plate while his pregnant girlfriend was in the car. Police investigated and noticed the odor of alcohol on Brown, so he was subject to a field sobriety test. Allegedly, the results were not good.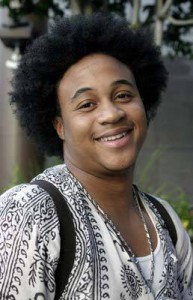 Police booked Brown at the Hollywood station around 12:30 in the morning and released him early Saturday after he posted $15,000 in bail. The 23-year-old actor/rapper now faces some serious legal difficulties, as well as possible branding troubles. After all, Brown is a product of the Disney TV empire. And Disney is extremely protective of its brand. It wants its stars young, wholesome, and untainted by unsavory allegations – especially trouble like Beverly Hills DUI.
So what does someone like Brown do to fix the situation? And how might his solutions parallel or diverge from the solutions "ordinary people" use, who will also do things like fail Beverly Hills DUI sobriety tests?
The Parallels
The law doesn't care whether you are a celebrity, teen heartthrob, or ordinary Joe. If you violate California Vehicle Code Section 23152(a) or 23152(b), you are in for a rough ride, including jail time, lost/suspended license, many weeks of alcohol school (mandatory), court costs and fines, and generally a lot of other trouble.
The law, however, is very interested in your past record – what happened to your behavior during and after the accident and/or arrest, and your attitude and level of contrition going forward. If you have a criminal record, it will also come into play. Brown, for instance, got pulled over in 2007 for driving with his lights off, and the police discovered marijuana in his vehicle. Whether that's an issue in this case isn't clear. But bad criminal behavior – or even bad driving behavior – will impact your chances for a successful defense against DUI charges.
The Differences
The biggest difference between a celebrity Beverly Hills DUI and an "ordinary Joe" DUI is probably attitudinal. In other words, the attitude with which you approach your DUI situation really matters. If you are imbued with self-confidence, hope, compassion, a sense of remorse, and a sense that you are life is going to be okay despite the bad news – that's the right attitude to have. Because when you think positively and resourcefully, you will be more likely to connect with other resources that can help you, such as an experienced and extremely competent Beverly Hills criminal defense attorney. Attorney Michael Kraut of Beverly Hills' Kraut Law Group [9107 Wilshire Blvd., Suite 450, Beverly Hills, California 90210 Phone: (310) 550-6935] is standing by to provide a free and confidential consultation regarding your DUI arrest. Attorney Kraut is a Harvard Law School-educated former prosecutor. He wields his experience from both sides of the law (prosecutor and defense attorney) to tremendous effect for his clients.

If you have been arrested for a DUI in Beverly Hills or you are under investigation for driving under the influence in Southern California, please contact Los Angeles criminal defense attorney Michael Kraut for 24/7 assistance by phone at (323) 464-6453 or toll free at (888) 334-6344 or online.