Beverly Hills DUI Penalties: False Report on Twilight Actor's Alleged DUI Riles Up the Blogosphere
We all know driving under influence in Beverly Hills is a serious crime. And even just getting arrested – not even convicted – can lead to mortifying anguish.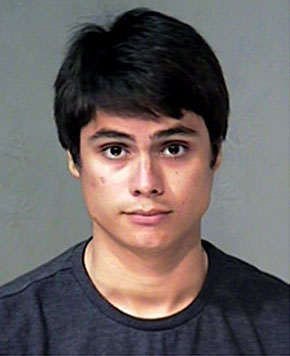 But what if you just get REPORTED as having been arrested for DUI? Can that still do harm?
Ask actor Kiowa Gordon — the actor who played the shape-shifting werewolf from the Twilight movies. Gordon was arrested last Monday in Tempe, Arizona, for an outstanding arrest warrant related to his possession of drug paraphernalia (a glass marijuana pipe) and possessing alcohol underage.
According to TMZ.com: "The 21-year-old actor was a passenger in a vehicle that was stopped for a 'routine registration check' in Tempe…during the stop, cops discovered there was an active warrant for Gordon's arrest – so they took the actor into custody and booked him into a local jail."
All pretty standard stuff.
And any celebrity who has had to walk the gauntlet of the Beverly Hills' DUI arrest process knows that getting arrested and booked is no fun. It is probably less than fun to have the same conversation with your publist, executive producer, family, friends, and attorney about what happened – having to re-live the arrest over and over and over again.
But what happens to someone like Gordon, who was falsely accused of driving under the influence? Perception has a way of becoming reality, particularly in Hollywood. This is not just an idle discussion. It has real applications to your Beverly Hills DUI arrest. In other words, irrespective of whether you passed or failed the breathalyzer test, performed well or poorly on field sobriety tests, and did or did not violate traffic law, you will be judged based on the charges. That's just the sad fact, and it even happens to people who are eventually exonerated.
The question of the day is: how do you deal?
Now that you've been arrested, and you face charges – ranging from a simple misdemeanor DUI to a complex hit and run charge – what should your approach be? Should you hope the problem goes away? Pretend that it never happened? Ignore the lessons of the arrest and aftermath of the arrest?
Or should you start looking for resources and contacting a respected Beverly Hills criminal defense attorney?
Successful people recognize how important it is to constantly do reality checks. So, what is true for you now about your DUI arrest? What do you want to happen? Beverly Hills DUI defense attorney Michel Kraut can answer your questions and construct a complete, thorough, and sophisticated case that will get you results. Mr. Kraut is a former Los Angeles city prosecutor – he spent 14 years serving as a Senior Deputy District Attorney – and he is a regular expert consultant on DUI law for KTLA News, The New York Times, Fox News, and other major media organizations. Connect with The Kraut Criminal & DUI Lawyers in Beverly Hills (9107 Wilshire Blvd., Suite 450, Beverly Hills, California 90210 Phone: (310) 550-6935) now for assistance.

If you have been arrested for a DUI in Beverly Hills or you are under investigation for driving under the influence in Southern California, please contact Los Angeles criminal defense attorney Michael Kraut for 24/7 assistance by phone at (323) 464-6453 or toll free at (888) 334-6344 or online.