Burbank DUI with Alcohol and Mean Girls: Lindsay Lohan Thrashes Ex-girlfriend Samantha Ronson after Ronson's DUI Bust
You might think that people who have been arrested for driving under the influence in Burbank or elsewhere in SoCal would be able to bond over their experiences. Especially if those two people were once friends and lovers. But that's not always the case…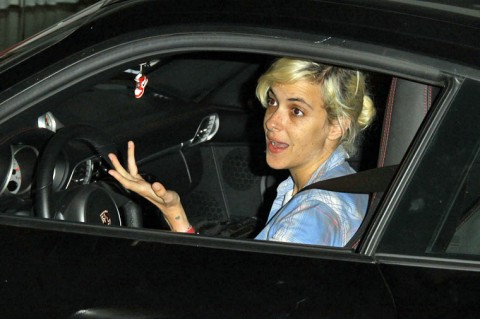 As this blog reported a few weeks ago, DJ and party girl Samantha Ronson got pulled over near Bakersfield and arrested for driving under the influence while en-route to LA from the city that never sleeps. According to Gather.com, Ronson allegedly called her ex-girlfriend, Lindsay Lohan – one of the most famous faces of all-time in the Los Angeles DUI blogosphere – expecting, possibly, consolation and commiseration.
Instead, allegedly, the "mean girl star turned mean for real and lambasted her former girlfriend, taunting her, calling her names, and laughing at her current misfortune. "Wow, you turned out to be a fine example…" LiLo sneered. "You think you would have learned something from all those hours of boring lectures you gave me!"
The Gather.com article said that the conversation between the exes was "loud" and "ended with Ronson yelling that she would never call her evil ex again and then slamming down the phone."
Obviously, this story is a bit salacious. Ronson and Lohan were, at one time, tabloid staples. But the story illustrates a deeper truth about the Burbank DUI process. Specifically, surprises abound. You might expect one person in your life to be sympathetic, but be surprised to be met with scorn and opprobrium. Conversely, you might discover resources that completely change your life for the better, such as a strategically focused Burbank criminal defense attorney (2600 West Olive Avenue, 5th Floor, Burbank, California 91505 Phone: (818) 563-9810).
The attitude with which you face your Burbank DUI charge can make all the difference. If you look at what's happened to you – and the possible penalties you face – with a "woe is me" attitude, that's not resourceful or productive, nor is it even entirely true.
This isn't to say that you shouldn't face up the reality, acknowledge the possibly paralyzing legal situation you are in and take positive and powerful action to fix your problems. But your arrest and charges can lead to self-growth and the cultivation of new and resourceful perspectives on your life. Yes, you might face surprising setbacks even after the surprising arrest. Like an ex-boyfriend, girlfriend, family member, or friend being far less than sympathetic and rubbing salt on your wounds.
But you also have the opportunity to change things and transform your life for the better. Connect with Burbank's Kraut Law Group to discuss your case in confidence with Harvard Law School-educated former prosecutor Michael Kraut and begin the process of constructively and resourcefully navigating your future.

If you have been arrested for a DUI in Burbank or you are under investigation for driving under the influence in Southern California, please contact Los Angeles criminal defense attorney Michael Kraut for 24/7 assistance by phone at (323) 464-6453 or toll free at (888) 334-6344 or online.