West Hollywood DUI Not the Only Driving Disaster for Actress Amanda Bynes
On April 6th, actress Amanda Bynes was arrested for driving under the influence in West Hollywood, after she banged into cop car while driving erratically. In retrospect, the warning signs were there. Back in March, Bynes got in trouble for fleeing a police officer, who had stopped her for chatting on her cell phone while behind the wheel. After that incident, she had to make an embarrassing trip to the police station to get her California driver's license back.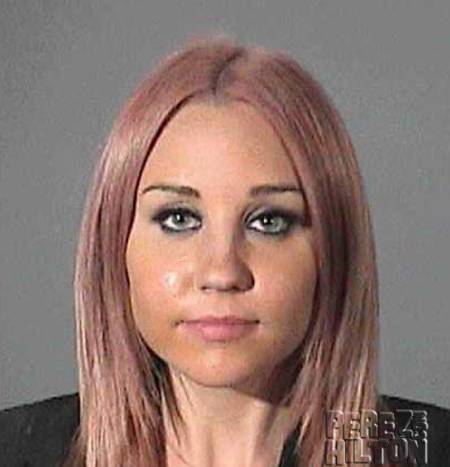 Late last Sunday night, the 26-year-old attempted a three-point turn outside of SUR Restaurant in West Hollywood. She wasn't arrested… but she certainly seemed "out of it," according to a witness who spoke with the celebrity gossip magazine, People. Said the witness, "[Bynes was] holding up traffic and doing an incredibly slow three-point turn in the middle of Robertson… she looked wobbly – I guess, it could have been the heels since she was wearing sky-high nude pumps, but she did seem out of it."
Of course, it's easy for celebrity gossip columnists to jump to the worst conclusions about celebrity behavior. That's basically their job. But driving under the influence in West Hollywood is a serious and sobering matter. If someone you love (or you yourself) recently got stopped for DUI in West Hollywood (or DUI near USC or UCLA or wherever), you are likely really concerned about your rights, your future, and your potential penalties.
As well you should be.
Penalties for even mild violations of California Vehicle Code Section 23152(A) or 23152(B) can run the gamut and can include strict probation terms, forced alcohol school, mandatory installation of an interlock ignition device (IID), fees, fines, and court costs, and, of course, jail time.
So what can you do?
Sound legal advice from an experienced Los Angeles DUI attorney can go a long way – not only towards helping you deal with the nuts and bolts of your legal defense but also in terms of giving you back some of your peace of mind. If you aren't sure about whether you can drive your car or not; whether your insurance will skyrocket or not; whether you will have to serve jail time or not, and so forth, it will be very difficult for you to plan your life and return to emotional equilibrium. In fact, your being out of sorts can predispose you to make other lapses of judgment, which can potentially get you into hotter legal water.
A vicious cycle, indeed.
A West Hollywood DUI criminal defense attorney at the Kraut Law Group (2600 West Olive Avenue, 5th Floor, Burbank, California 91505 Phone: (818) 563-9810) can help you plan for the future, understand your mistakes, and be maximally strategic in terms of your DUI defense. Attorney Kraut is a former city prosecutor (14-plus years experience). The Harvard Law School educated attorney Kraut deeply and diversely understands the problems that face defendants like you. He can help you regain a sense of equilibrium and stability.

If you have been arrested for a DUI in Long Beach or you are under investigation for driving under the influence in Southern California, please contact Los Angeles criminal defense attorney Michael Kraut for 24/7 assistance by phone at (323) 464-6453 or toll free at (888) 334-6344 or online.