Long Beach DUI News: Tragedy Out of Florida — Student Jumps to His Death After DUI
The experience of getting arrested for driving under the influence in Long Beach is an experience that few people can really appreciate on a visceral, emotional level.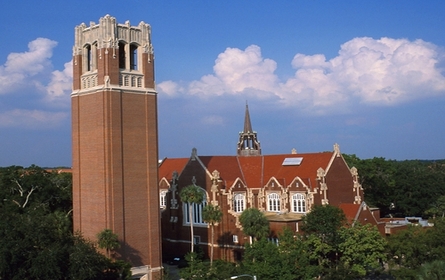 If you or someone you care about was stopped at a check point or arrested after an accident for DUI, your world probably feels upside down right now. No one expects to get a DUI. No one plans for it. But then, all of a sudden, you are tagged with one, and your life gets launched in a new, unexpected, and unwanted direction. And it wasn't as if you had tons of time on your hands prior to your Long Beach DUI arrest or that your life was simple and carefree, either!
This preamble is an attempt to explain – or least put into context – a DUI-related suicide out of the University of Florida. 26-year-old Michael Edmonds, Jr., died the Sunday before last after jumping down the stairwell at the University of Florida's Ben Hill Griffin Stadium. Edmonds had been arrested the day before on a DUI charge. The next day, a student heard a loud noise coming from the stadium and rushed in and found Edmond's body on the sidewalk. She dialed the police while others arrived to assist, but Edmonds could not be revived. Obviously, the investigation is ongoing, and it would be premature and disrespectful to connect Edmond's suicide with his DUI arrest.
But the general point here is that a Long Beach DUI or an arrest like this anywhere – can really shake you up. It's important to get the proper help as soon as you can, not just so that you can minimize your chances of getting typical Long Beach DUI penalties, jail time, massive fines and fees, harsh probation terms, etc. – but also so that you can put your situation into context. Getting tagged with a DUI can be a very lonely experience, even if you have the support of friends and loved ones around to cheer you and to listen to you. And your situation can be extremely difficult to manage if you lack a good social support network, or if you are already suffering from depression or mood issues.
Your first step is to get appropriate counsel. Attorney Michael Kraut of Long Beach's Kraut Law Group (444 West Ocean, Suite 800 Long Beach, California 90802 Phone: (562) 531-7454 ) has had a unique career path. Prior to becoming a (highly successful and well reputed) Long Beach criminal defense attorney, he worked for the city as a prosecutor, during which time, (14 plus years), he worked to put defendants behind bars and to get them punished. He now uses his connections, understanding of prosecutorial methods and mindset, and diverse experience to construct the most appropriate defenses for his clients.