West Hollywood DUI Lessons: What to Make of the Xenophobic (?) Serial Arsonist?
While West Hollywood DUI rates over the New Year's Eve weekend spiked nearly 10% from the 2011 numbers for the same weekend last year, WeHo residents were extremely distracted from the fireworks, celebrations, and festivities by a rampaging arsonist. According to Los Angeles Police Department officials, from Friday through Monday, an arsonist set at least 50 fires throughout West Hollywood, the Valley, North Hollywood, and other communities.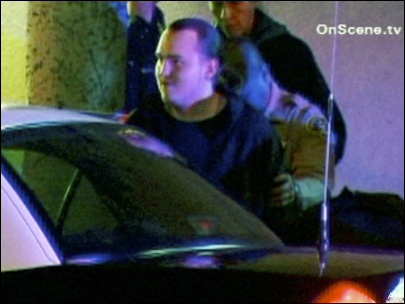 Last Monday, police finally apprehended the suspected arsonist, 24-year-old Harry Burkhart. According to speculation, Burkhart set the fires as an angry retort to his mother's imminent deportation back to Germany. An anonymous state department official tipped off the LAPD that Dorothee Burkhart – who had been detained in federal custody last week on an arrest warrant – "spewed angry anti-American statements" and may have, indirectly, encouraged her son to cross the line. Of course, this is all speculation, and the investigation will strive to answer some lingering questions panicked West Hollywood residents have about why the arsonist acted. Hopefully, measures will be implemented to stop similar crimes in the future.
Can we draw any general lessons from the blazes to help individuals who have recently been arrested and charged with a crime like driving under the influence of alcohol in West Hollywood? Absolutely.
In fact, there are three lessons.
1. First of all, recidivism breeds prosecutorial aggression.
Driving under the influence in West Hollywood is a serious and potentially lethal crime. Likewise, arson is a felonious, easily lethal action. However, committing multiple crimes – being what's known as a recidivist – will grab the attention of the long arm of the law and lead to massive punishments. This brings us to lesson number two…
2. If you're out of control, get help, even if you've done something wrong.
Often drivers who get into trouble – by committing a hit-and-run DUI in West Hollywood, for instance – flee responsibility and make their potential punishment worse. When the authorities finally find you, you'll not only face charges for your original crime, but you will also face additional charges and penalties for evading arrest. On the other hand, it's never too late to face your responsibilities and deal with your situation strategically and intelligently.
3. If you have been arrested (or know someone has been arrested), connect immediately with a qualified West Hollywood DUI criminal defense attorney.
Michael Kraut of the Kraut Law Group (2600 West Olive Avenue, 5th Floor, Burbank, California 91505 Phone: (818) 563-9810) is a Harvard Law School-educated, very experienced former prosecutor. He has the connections, understanding of the law at a practical and theoretical level, and compassionate attentiveness you need to build your best case.

If you have been arrested for a DUI in Burbank or you are under investigation for driving under the influence in Southern California, please contact Los Angeles criminal defense attorney Michael Kraut for 24/7 assistance by phone at (323) 464-6453 or toll free at (888) 334-6344 or online.